550 BARCHETTA PININFARINA 2000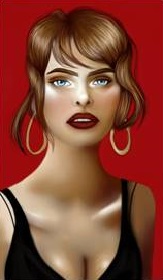 SOPHIA'S
550 BARCHETTA PININFARINA 2000 ‌ Price available upon request
ABOUT VEHICLE
The 550 Barchetta Pininfarina was specifically designed to be reminiscent of legendary Ferrari road race stars of the likes of the 166 MM, the 250 GT California and the 365 GTS4 Daytona. The aim, in fact, was to create an open-top front-engined 12-cylinder with a retro feel to it. The 550 Barchetta Pininfarina was designed and developed to be a unique interpretation of Ferrari's purest and most extreme sports cars. In fact, it was a deliberate and provocative departure from the rest of the current range. As such, it was made available only as a limited edition of just 448, all of which were built in Maranello in 2001. Each car was numbered and its number displayed on a special in-car plaque signed by Sergio Pininfarina.
ABOUT FERRARI OWNERS' CLUB
The Ferrari Owners' Clubs are associations of Ferrari owners, and serve as meeting points for the many clients looking to share their passion for the Prancing Horse. The Commercial and Brand Department Ferrari officially recognizes and coordinates the clubs, which bring together 13,000 members in over 30 nations, all of them key players during a multitude of events: Concours d'Elegance, Rallies, Track Days, Regularity Races, Gala Dinners, and Charity events.
ABOUT THE TOY
front, longitudinal 65° V12
Bathrooms 7
Square Feet 7,534
Acres 14.05
BOOK