METLIFE STADIUM
OLIVIA
METLIFE STADIUM East Rutherford, NJ $19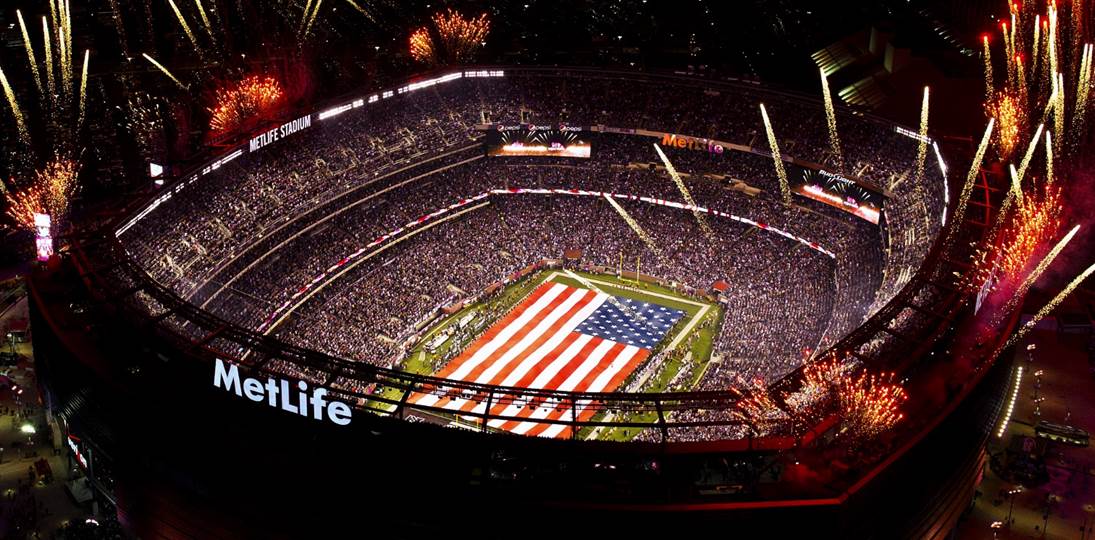 ABOUT THE NY GIANTS
The New York Giants are a professional American football team based in the New York metropolitan area. The Giants compete in the National Football League as a member club of the league's National Football Conference East division.
ABOUT METLIFE STADIUM
MetLife Stadium, home to the New York Jets and New York Football Giants, is the number one stadium in the world.  This 82,500 seat stadium, one of the largest in the National Football League, sets the standard for venue excellence with state-of-the-art technology, comfort and amenities.   The only active venue to serve as the home stadium for two NFL teams, MetLife Stadium hosts 20 NFL games per season, more than any other Stadium.
ABOUT THE EVENTS
MetLife Stadium hosts the World's Biggest Events, on the World's Biggest Stage. Major events hosted at the stadium include Super Bowl XLVIII, WrestleMania 29, CONCACAF Gold Cup Quarterfinals, U2, Bruce Springsteen and the E Street Band, Bon Jovi, Kenny Chesney, Taylor Swift, and the Copa America Centenario (3 matches, including the Final).
ABOUT
Enjoy American football at MetLife Stadium, home of the NFL New York Giants.
BOOK
Contact
(201) 935-8111