WORLD HOSTEL – CANASVIEIRAS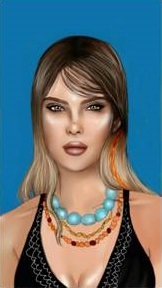 ALE PERON
World Hostel - Canasvieiras $14
ABOUT HOME
The perfect home for trips with friends! This little hostel, equipped with several bunkbeds and easy accessibility for those who want to spend their time in Floripa exploring and adventuring. A cozy common area allows for guests of the different hostel rooms to chat and enjoy a cup of coffee or watch a little television. Simple and small, but mighty in character and purpose, this hostel is definitely for tourists who want to live an on-the-go lifestyle!
ABOUT AIRBNB
Founded in 2008, Airbnb's mission is to create a world where people can belong when they travel by being connected to local cultures and having unique travel experiences. Its community marketplace provides access to millions of unique accommodations from apartments and villas to castles and treehouses in more than 65,000 cities and 191 countries.
ABOUT FLORIANÓPOLIS
Floripa, one of the most-populated cities in southern Brazil, is a lively town that thrives on tourism and how unique people and experiences can shape their culture. With over 60 beaches, those who are looking to relax and surf will feel right at home! However, those who prefer to stay on land and enjoy taking in technological innovation are welcome to do so as well, because Floripa is one of Brazil's leading cities when it comes to technology, business, and information sciences.
ABOUT HOME
Bedrooms 1 Bathrooms 1 Guests 9 Beds 9
BOOK
Contact
+1.888.215.3555