A NEW GENERATION OF ASIAN ARTISTS
A NEW GENERATION OF ASIAN ARTISTS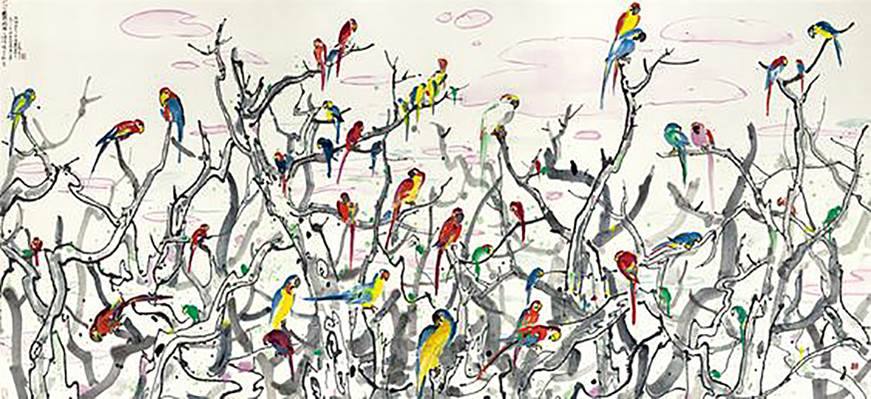 Asian art has always been beloved and coveted worldwide and recently, young asian artists and entrepreneurs of a certain economical standing have made it their objective to preserve their culture and to work on the development of it. In doing this, these people are ensuring the preservation of their art and also introducing it to pop culture and the everyday lives of the Asian people. Several figures stand out:
Alan Lau is a Hong Kong collector that has accomplished unbelievable feats for a man in his mid thirties. Over the past 8 years he has spent time building his collection of contemporary asian art. By donating the work of the "Guards Kissing" to the M+ Museum of West Kowloon Cultural District, he became the first Hong Kong based collector to donate a major work to the museum.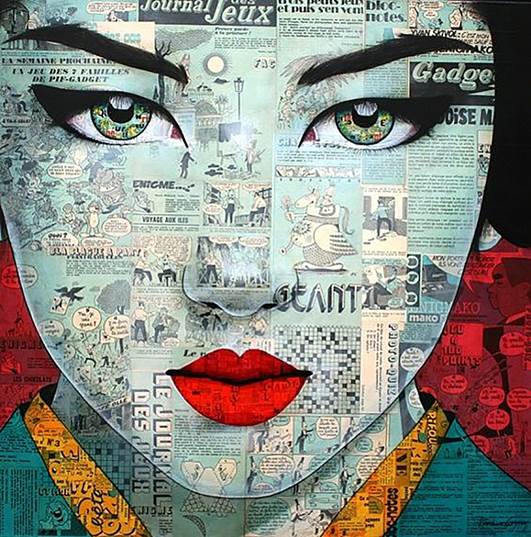 Iwant to build a museum that is an attraction to old and young, local citizens and international audiences," Liu Yiqian said in an interview. "I hope my museum will stay for hundreds of years."


Soichiru Fukutake, one of the leading collectors of Japan is also known for his philanthropy and work with the Fukutake Foundation, which supports the arts and culture under the name of Benesse Art Site Naoshima. The art site is an admirable project developed by Soichiru and Chikatsugu Miyake (the mayor of Naoshima Island) which focuses on providing a suitable environment for children so that they can learn and develop their artistic tendencies. Fukutake was also featured as one of the Top 200 collectors of ArtNews due to his impressive repertoire of art.
Lui Yiqian and Wang Wei are one of the richest couples in China and the original founders of the Long Museum in Shanghai, the largest private institution of collection in the country. The couple collects modern and contemporary chinese art, "red classics" as well as contemporary art of Asia and Europe. The museum also promotes research and organises educational programmes for the chinese people. These impressive collectors have accomplished much for asian art throughout the world and also, within the Asian continent, drawing a spotlight on their art and on the importance of honoring one's own culture.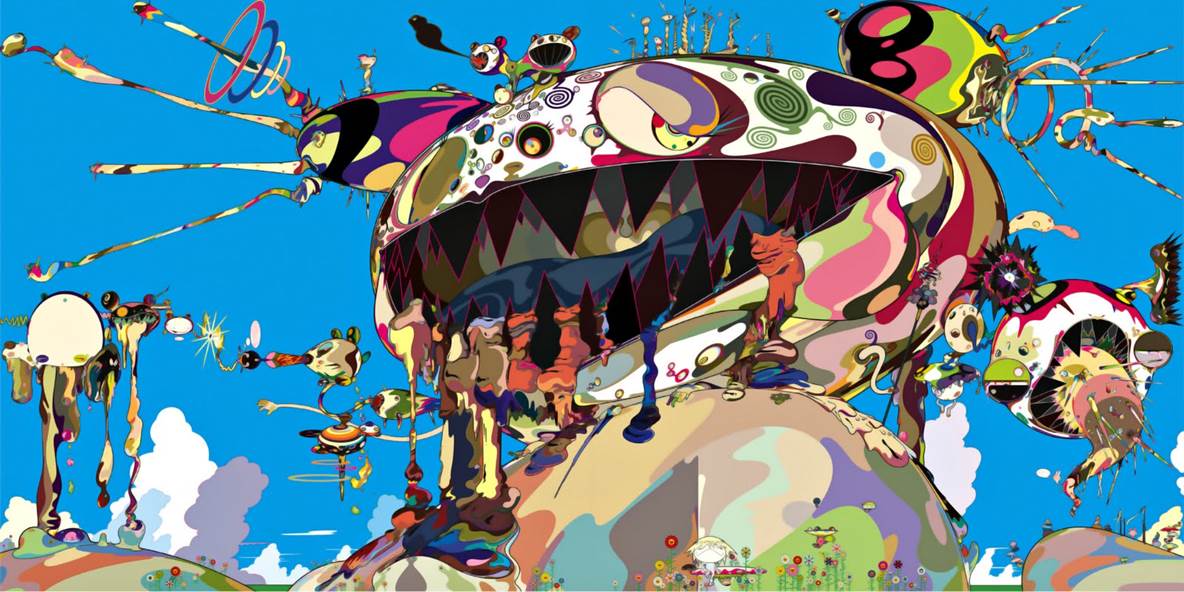 By Amanda Thomas for ArtNet News
As the year winds down, we take a look at the most expensive Chinese artists of 2015 based on their performance at auction. All of the artists painted and they span a wide range of time periods, from the Ming period to the contemporary. While some were influenced by ancient landscape painters at least one took notes from Matisse. Using data drawn from the artnet Price Database, artnet News has compiled the Most Expensive Chinese Artist of 2015.
Pan Tianshou (1897-1971)Painter, educator, and theorist Pan Tianshou was trained in traditional Chinese painting and is considered one of the most important Chinese painters of the 20th century. He tops the list with a painting that sold at China Guardian on May 17 for $45,036,261 (279,450,000 CNY). At auction this year, he also had two other paintings that fetched $14,621,627 (93, 250 000 CNY) and $10,830,834 (69,000,000 CNY), respectively.

Fu Baoshi (1904-1965)Fu Baoshi is considered the original figure painter and landscape artist of China's modern period. Having been trained in China and Japan, Fu developed a new style of painting that incorporated the styles and techniques of both China and Japan. On November 15, a Fu Baoshi painting sold at auction for $12,545,717 (79,925,000 CNY).

Li Keran (1907- 1989)Li Keran developed an individual style of landscape painting that was based on the techniques of both ancient and contemporary masters. This past year the highest prices that his works fetched at auction were $28,882,226 (184,000,000 CNY) and $20,386,784 (126,500,000 CNY).

Dong Qichang (1555-1663)Mostly known for his writings on Chinese paintings, Dong Qichang is considered one of the most prolific artists of the Ming period. At the November 15 Auction at China Guardian, a painting by Dong Qichang sold for $10,830,834 (69,000,000 CNY).

Wu Changshuo (1844-1927)Wu Changshuo was a Chinese seal carver, painter, and calligrapher. However, he spent most of his time studying seal engraving, writing several important manuals on it. A painting of his fetched $6,859,528 (43,700,000 CNY) at China Guardian on November 15.

Zheng Zhong (1612-1648)One of the oldest artists on the list, Zheng Zhong, is known for his prominent blue and green landscapes. On May 17, a Zhong painting fetched $7,413,376 (46,000,000 CNY) at China Guardian.

Sanyu (1901- 1966)Sanyu is considered an early leader of Chinese modern art and is sometimes referred to as the Chinese Matisse.  On May 30th at the Asian 20th Century & Contemporary Art evening sale at Christie's Hong Kong, Sanyu'sChrysanthemums in a Glass Vase (1950's)  fetched 10, 560, 392 USD ( 81, 880, 000 HKD)  At another sale in November, at Christies Hong Kong another Sanyu painting, Vase of Chrysanthemums on a Yellow Table,  fetched 5, 940, 108 USD ( 46, 040, 000 HKD)

Wu Guanzhong (1919-2010)One of the most known contemporary Chinese painters, Wu Guanzhong paints in a style reminiscent of the Impressionists. His painting Plum Blossoms (1973)  fetched $8,622,068 (66,840,000 HKD) at Sotheby's Hong Kong at the Modern and Contemporary Asian Art evening sale on April 4 while Peach Blossoms (1973) fetched $5,733,971 (44,440,000 HKD) at Sotheby's Hong Kong on October 4.

Zao Wou-Ki (1921-2013)Zao Wou-Ki is an internationally renowned abstract artist. This past year his painting 07.04.61 (1961) fetched $7,177,317 (55,640,000 HKD) at Sotheby's Hong Kong Modern and Contemporary Asian Art evening sale, and Sans Titre (1951-1952) fetched $5,362,096 (41,560,000) at Christie's Hong Kong, Asian 20th Century & Contemporary Art evening sale on November 28.

Zhang Daqian (1899-1983)Zhang Daqian is known as a Guouhua, Impressionist and Expressionist painter. His work, Riding in the Autumn Countryside (1950) fetched $6,599,076 (51,160,000 HKD) at Sotheby's Hong Kong during their Fine and Chinese Paintings Sale on April 6. Daqian had another work sell at the same auction for   $5,732,270 (44,440,000 HKD).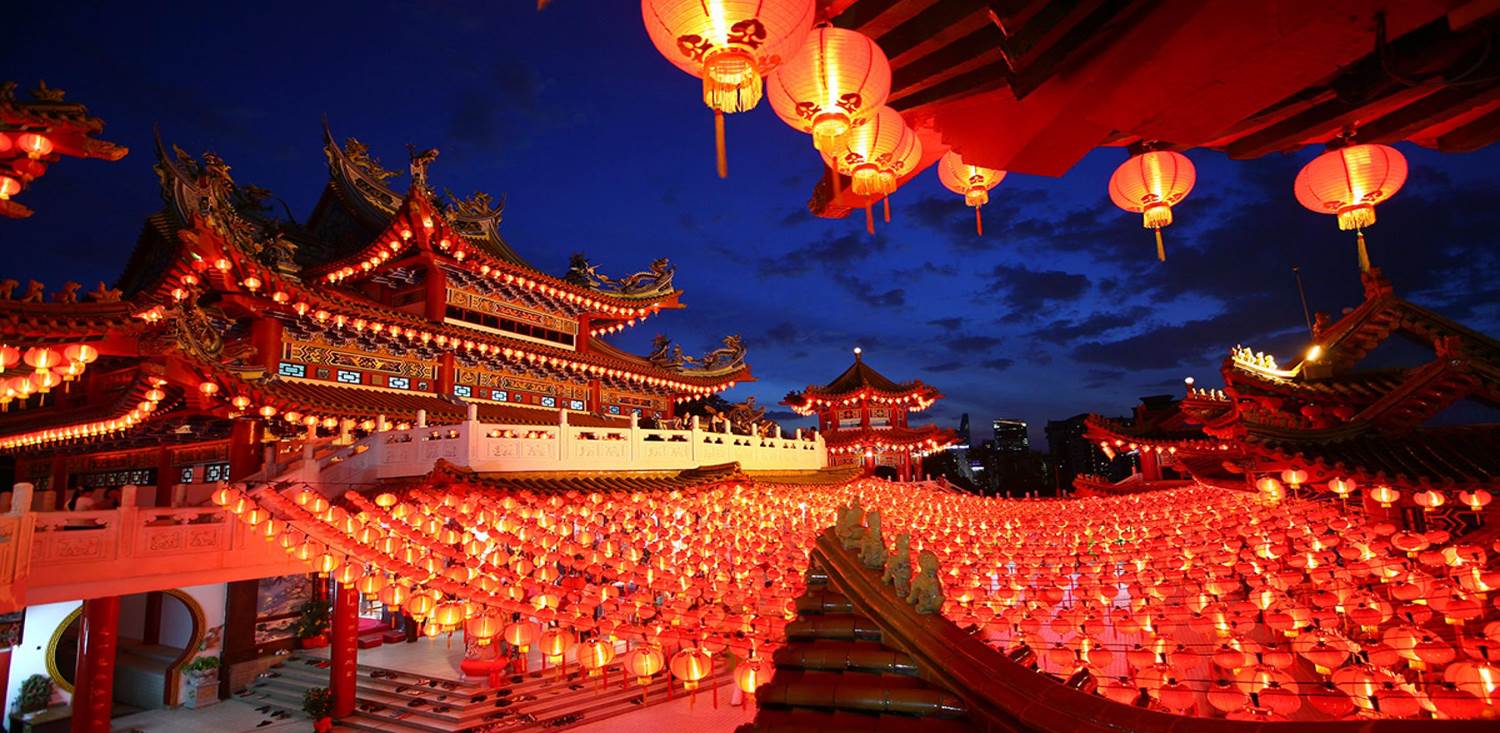 Photos by
Wu Guanzhong, Thomas Fuesser,
Original Sourceby
http://theculturetrip.com/asia/articles/10-most-influential-asian-art-collectors/%20http:/www.galleryintell.com/top-art-stories-the-frick-collection/%20http:/www.sothebys.com/en/news-video/blogs/all-blogs/eye-on-asia/2016/07/korean-superstar-top-curates.htm
TAGS
Alan Lau / Asian Art / Chinese Matisse / Sigg Collection / Min Paku / Long Museum / Chinese Art Collectors / Hong Kong / Fukutake Foundation / Benesse Art Site Naoshima