Apple's Impact In South Africa For The Artists Amid Covid-19
APPLE'S IMPACT IN SOUTH AFRICA FOR THE ARTISTS AMID COVID-19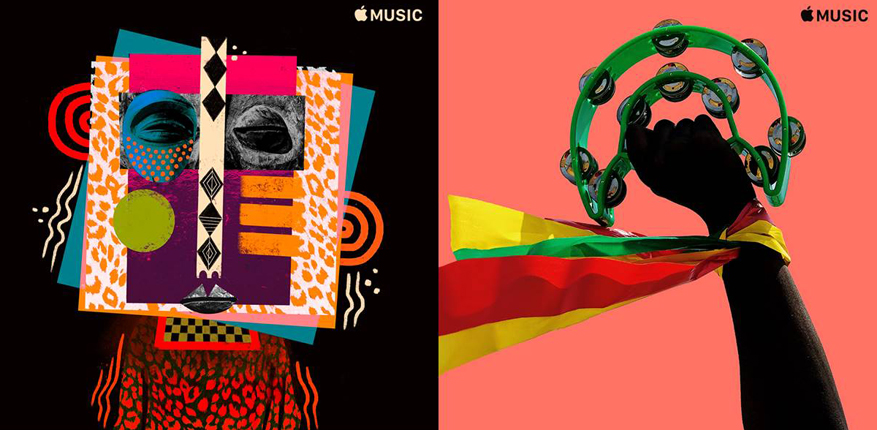 While I was in college, I was very homesick. All I had with me with me from home were some books and souvenirs that I collected while I was in South Africa. The only thing that would bring me closer to home was music. The sounds of my home country was some brought me closer to my people and gave me a sense of comfort that I could not find anywhere else at Oxford. I would listen to The Elite Swingsters, Miriam Makeba, and Hugh Masekela. The rhythmic nature of their music would always fill a void in me and now Apple is giving everyone in South Africa a chance at listening to some original South African music. 
Amid everything happening in the world today everyone has depended on artists and creatives to pass the time. People have been watching movies, reading books, and listening to music. Recently, Apple has introduced a new initiative called "Stream Local" in South Africa that supports local musicians and singers during the coronavirus outbreak. Since social distancing has come into full effect, artists all over the world cannot perform making it very difficult to make money.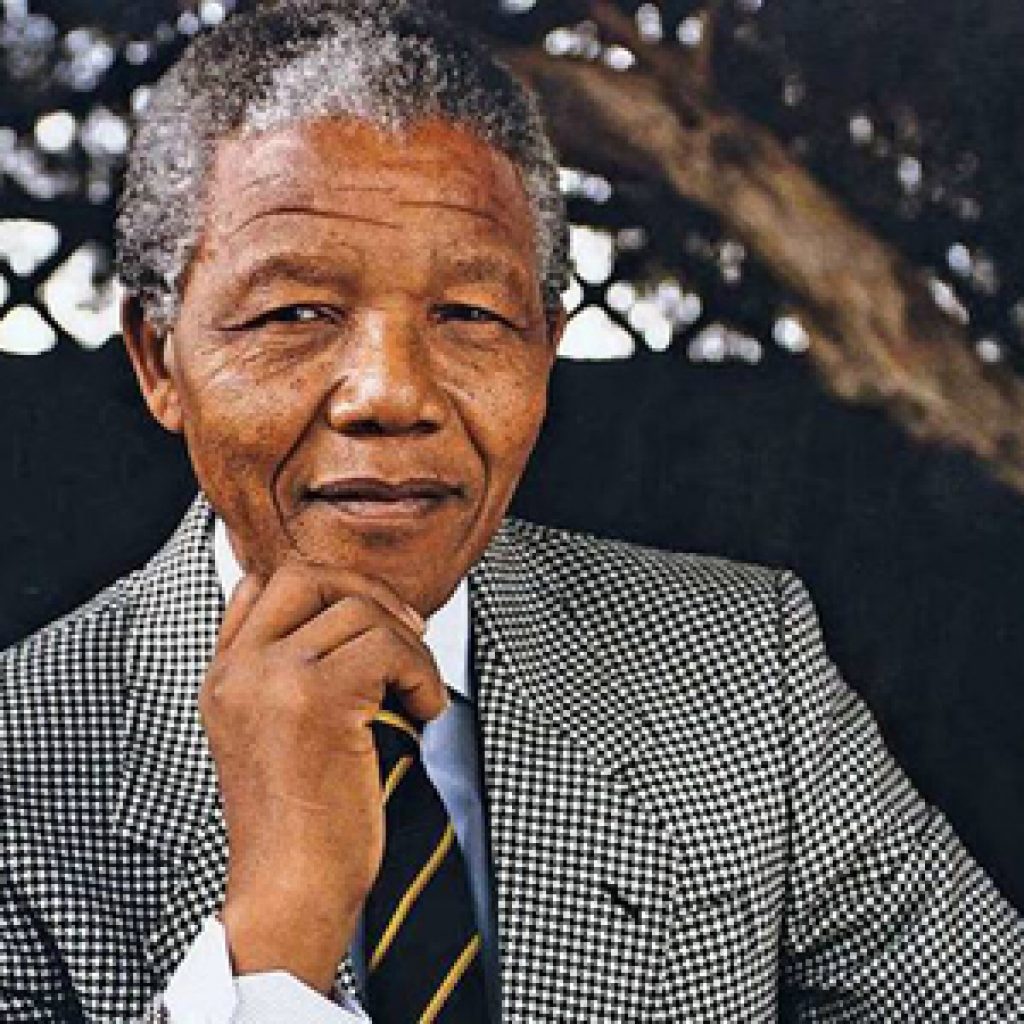 The curious beauty of African music is that is uplifts even as it tells a sad tale. You may be poor, you may have only a ramshackle house, you may have lost your job, but that song gives you hopes.
- Nelson Mandela


Most Streamed South African artists in South Africa 1. Kabza Da Small 2. DJ Maphorisa 3. Nasty C 4. Prince Kaybee 5. Spoegwolf 6. Black Coffee 7. Joyous Celebration 8. Sjava 9. Snotkop 10. AKA
Most Streamed South African tracks in South Africa 1. "Drive" – Black Coffee, David Guetta, Delilah Montagu 2. "Fetch Your Life" (Edit) – Prince Kaybee, Msaki 3. "Dames" – Biggy 4. "Amantombazane" - DJ Maphorisa, Kabza De Small, Mfr Souls, Samthing Soweto 5. "Akulaleki" - DJ Maphorisa, Kabza De Small, Samthing Soweto, Sha Sha 6. "Vula Vala" - DJ Maphorisa, Kabza De Small, Nokwazi, Vigro Deep 7. "SMA" - Nasty C, Rowlene 8. "Kokota" - Bizizi, KayGee DaKing, Killer Kau 9. "Gugulethu" - Afro Brothers, Indlovukazi, Prince Kaybee, Supta 10. "Whipped" - Nasty C, Shekhinah, Tellaman




Blood & Water is the new teen drama that is joining the plethora of private school and suspense filled tv shows but set in Cape Town. The show centers around a teen girl who is set on proving that a swimming star is at a private school is her abducted sister. Since the show is supposed to be released on May 2oth people have been comparing it other popular teen shows such as Gossip Girl and Elite. Being compared to these TV shows, is a great compliment to show since people are basing it off just the trailer. I'm really excited to see how this show does and what it will become. 
Most Streamed South African female artists in South Africa
1. Shekhinah
2. Lady Zamar
3. Karen Zoid
4. Simmy
5. Juanita Du Plessis
6. Ami Faku
7. Lebo Sekgobela
8. Zonke
9. Sho Madjozi
10. Karlien Van Jaarsveld

Most Streamed South African male artists in South Africa
1. Kabza Da Small
2. DJ Maphorisa
3. Nasty C
4. Prince Kaybee
5. Spoegwolf
6. Black Coffee
7. Sjava
8. Snotkop
9. Mlindo The Vocalist
10. AKA



Apple has also started relief efforts for independent labels by setting aside up to 50 million dollars for independent labels from all over the world. Also, Apple commissioned leading African artists and designers to create the artwork for some of the art covers of the playlists. In South Africa some of the richest people have come together to help people who aren't currently making any money during this time. 
Nathi Mthethwa has given South Africa 150 Million Rand to support citizens that are artists who are in need of relief. If you fulfill the requirements that Mthethwa has placed for those to receive then, you are in luck. If you are not a part of the lucky ones be sure to tell your friends and fans about "Stream Local". One stream could make a difference to anyone during this outbreak. Supporting each other in any way we can will allow us to get through this time.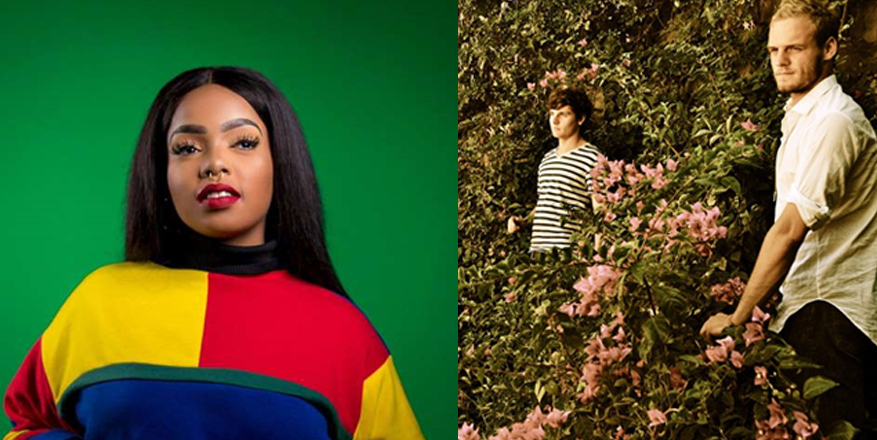 By DAVID WEISZFELD for SOUNDCHARTS
On Moving to Bozza

It was completely different: going from services where you're charging times and material, into a startup where there's a dev-team, there's a product owner, there's investors, that you have to keep happy. There's constant funding rounds, you're building a product — which means you have to also create a market for it. Bozza was building an app for talent discovery across Africa. So musicians, filmmakers, poets — anyone who wanted to self-publish. So, I was spending a lot of time in sub-Saharan Africa with the OEM's and the telcos, trying to see how could we take localized content and both help generate money for the telcos and the artists. So, where in services you're paying people [on contract], here you're trying to create a market, and hope that you can monetize it. You constantly have to prove your existence, and your reason for existence. So it was a very different setup. It's interesting because I ended up building a platform- or kind of a product-based business myself, but first, I switched back into services. I seemed to switch between the two: have a service business — make some money, you a product business — lose some money... [...] 
On NicheStreem

So I really wanted an authentic vision of music and content services on the African continent. For those who don't know, we have eleven official languages in South Africa which Afrikaans is the third largest spoken language, [...] and 58% of domestic music sales is attributed to Afrikaans. So it's not a genre, per say, because you have Afrikaans Rock and Afrikaans Gospel and Afrikaans Pop and everything in between. So having worked with Bozza [I understood] how important are all the different pockets of content out of East and Francophone Africa, and Mali and every other place. And where are those people are going to find the content that they love? It was also the time in which Nigeria was starting to push for very big quotas around Nigerian content and an entire country had changed its culture to be less Westernized, from a music perspective. The Big Brother TV show, the Nigerian version of it, [for example] was only allowed to play a Nigerian content.

READ MORE >> 










Photos by
Merwe Marchand, Studio Muti, Richard Hart, Beloved Beadwork, Prince Gyasi, Lynnie Z, Billelis + In House 3D modelling, Victoria Toppin, Independent Media, DJ Mag, Mirrorpix/Everett Collection, ZKHIPHANI, REVERBNATION
TAGS
SOUTH AFRICA / GHANA / CAPE TOWN / LAGOS / APPLE / MUSIC / STREAMING / RELIEF / ARTISTS / ARTWORK /  CREATIVES