Emelie, you are a returning agent to Jespionne, so thank you for sitting down with me to update your file. Let's get started.
Firstly, How do you like being in Paris?
Being from a small village outside of Aixelles Provence, living in Paris has always been such a huge dream of mine. Honestly? The city has not disappointed at all. Walking these streets is a kind of experience you can't replicate…it feels like we're living in the memories of the artists, the poets, the creators…everyone who has made the creativity of France famous all over the world by walking these streets.
Living here has let me feel the heartbeat of the city in a way that I never dreamed imaginable…everything here from the cafes to the architecture to the people… each evokes emotions that are ineffable; they are quintessential to what makes so many of us Parisian. What makes this all the more rewarding is if you asked the Emelie of my childhood if she'd be living in Paris as an adult, getting to experience such a beautiful kind of lifestyle…she'd probably think you were crazy.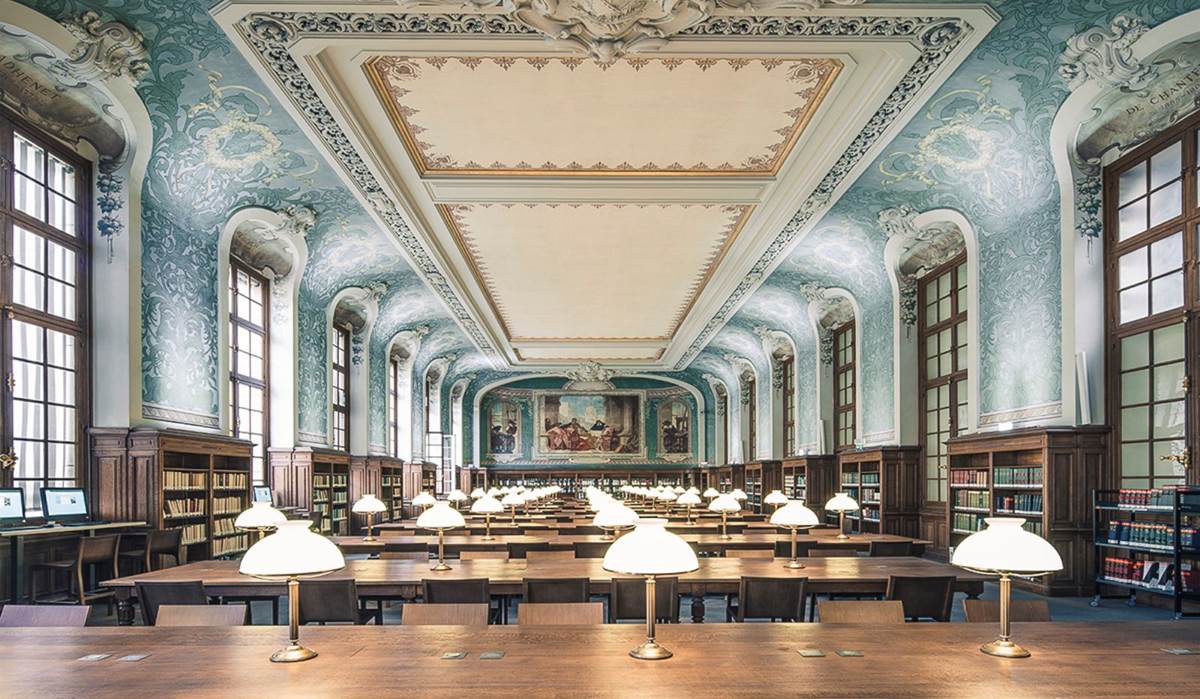 Profile interview by Emelie Rose for
JESPIONNE

Are you currently contributing to Le Monde?
Le Monde is a dream opportunity that I'm so glad to have…they love sharing the voices of young people and that in and of itself makes them such a valuable asset to not only myself but the groups of people who feel like they need a voice in this world. Bringing issues that really matter into the light, where they can be either shown underneath a spotlight or treated with disinfectant, has become such an integral part of who I am and Le Monde has allowed me to do that. I'm so thankful for them.
Does it give you the outlet to express your views?
Within reason, of course. My research focus is on how the government and private sector can create a more balanced system between the social benefits that have become part of French Heritage. Helping inspire, and bolster entrepreneurs who can help not only the economy but the younger generations here in France flourish to better our society. Support for French youth and young adults is so critical, I will never, ever change my stance on that. However, we also need to allow them to explore themselves and figure out what they can do to not only better themselves but society as a whole. Guess that was something inspired by my upbringing.


How did economic development become an interest for you ? Was it Sorbonne?
Between Sorbonne and classes I took at Sciences Po, it would be an understatement to say that I was left with new feelings about the status quo. We were encouraged to question it, to challenge it, to FIGHT it if need be...How societal change can not only bring us as individuals into relevance but also how it can influence and allow our populace to positively change. Adhering to stereotypes helps nobody other than those who want to take advantage of those who are unwilling to grow past these stereotypes. Something invaluable I learned at these universities is the importance of debate and critically looking at everything we as a society take for granted. Not only that, but we also learned the importance of tackling problems, both at a personal and a worldwide level, before they became insurmountable and fixing them would be futile. There is nothing good to come out of sitting idly by if change can happen.

H ow societal change can not only bring us as individuals into relevance but also how it can influence and allow our populace to positively change.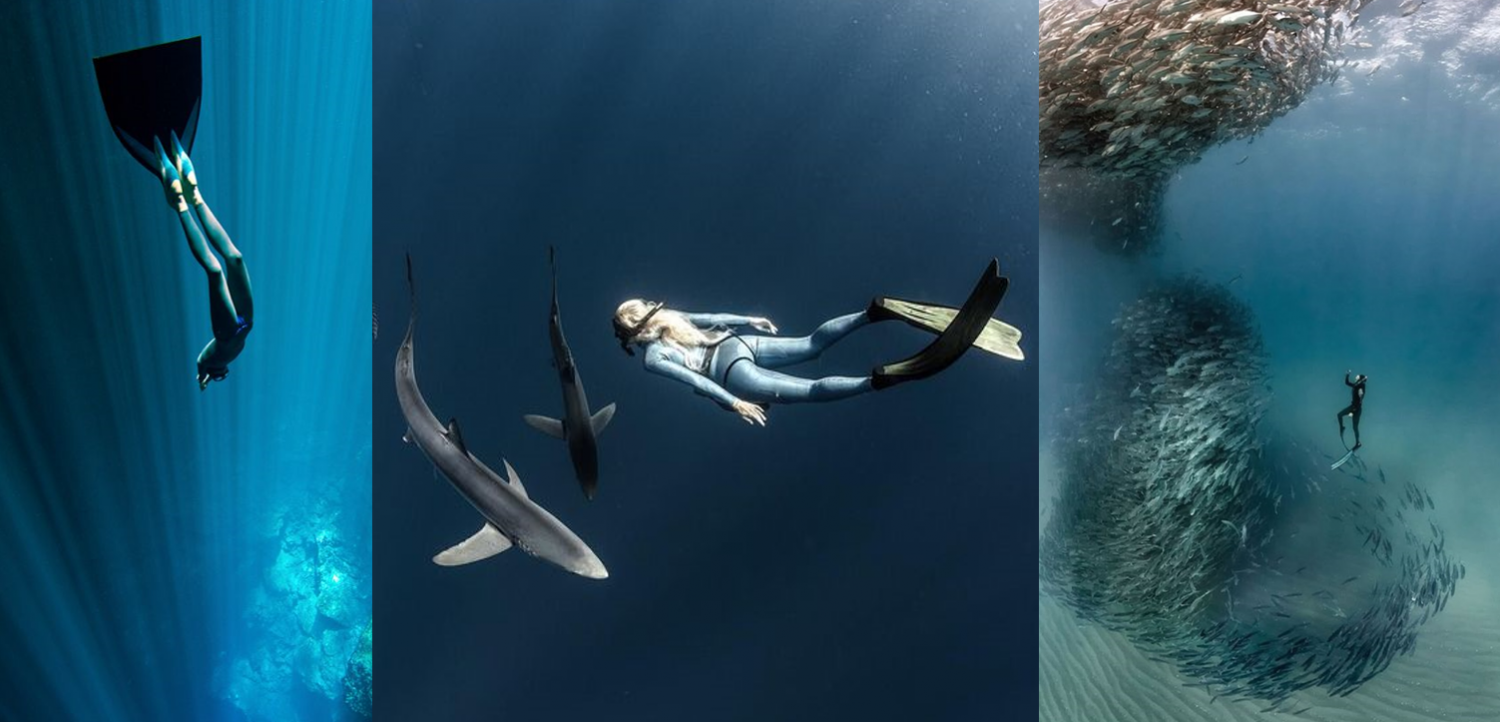 I saw you came close to breaking a free dive distance record?
I have been diving since I was nine, Cap d'Antibes and Cannes were so close by, and I remember practically growing up in the ocean. It's impossible to think about living my life without the ocean. Honestly, it's become such an integral part of my life over the years. Early on, doctors diagnosed me with some bizarre kind of defect that allows my lungs to bypass what SHOULD be the human standard and I can take in more air and hold my breath longer than most other humans. Honestly it's a blessing because I have never felt more at peace than in the quiet, dark silence with the wild ocean. It's a reminder of how small we are in a universe full of beings. There's…really nothing parallel to just diving into the ocean, alone with your thoughts and the depths, surrounded by the carnal animals that call it their home…it's incredible.

Honestly it's a blessing because I have never felt more at peace then in the quiet dark silence with the wild ocean. It's a reminder of how small we are in a universe full of beings.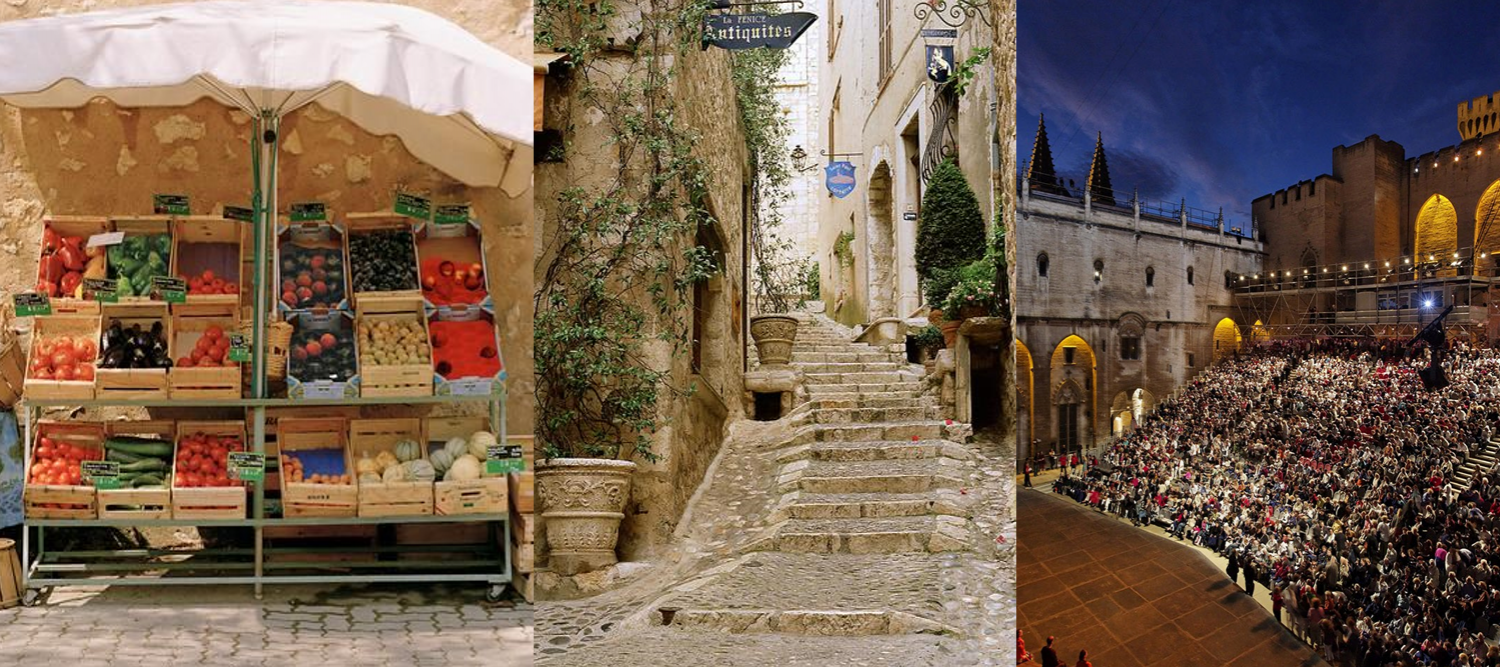 What do remember about your parents? And from what I understand a pretty impressive family tree?
My parents were doctors that traveled to countries desperately in need of the medical help…they were sadly killed in a violent raid on one of the villages. It was the start of Boko Haram kidnappings…having that hang over my head doesn't exactly feel very good. I'd be lying if I said I could go a day without thinking about them…how much I miss them and how my life might have been impacted had this not happened.

IThink my Grand Mother instilled in me a passion for France that is boundless and will always lead me to discovery. All roads lead to Paris at some point.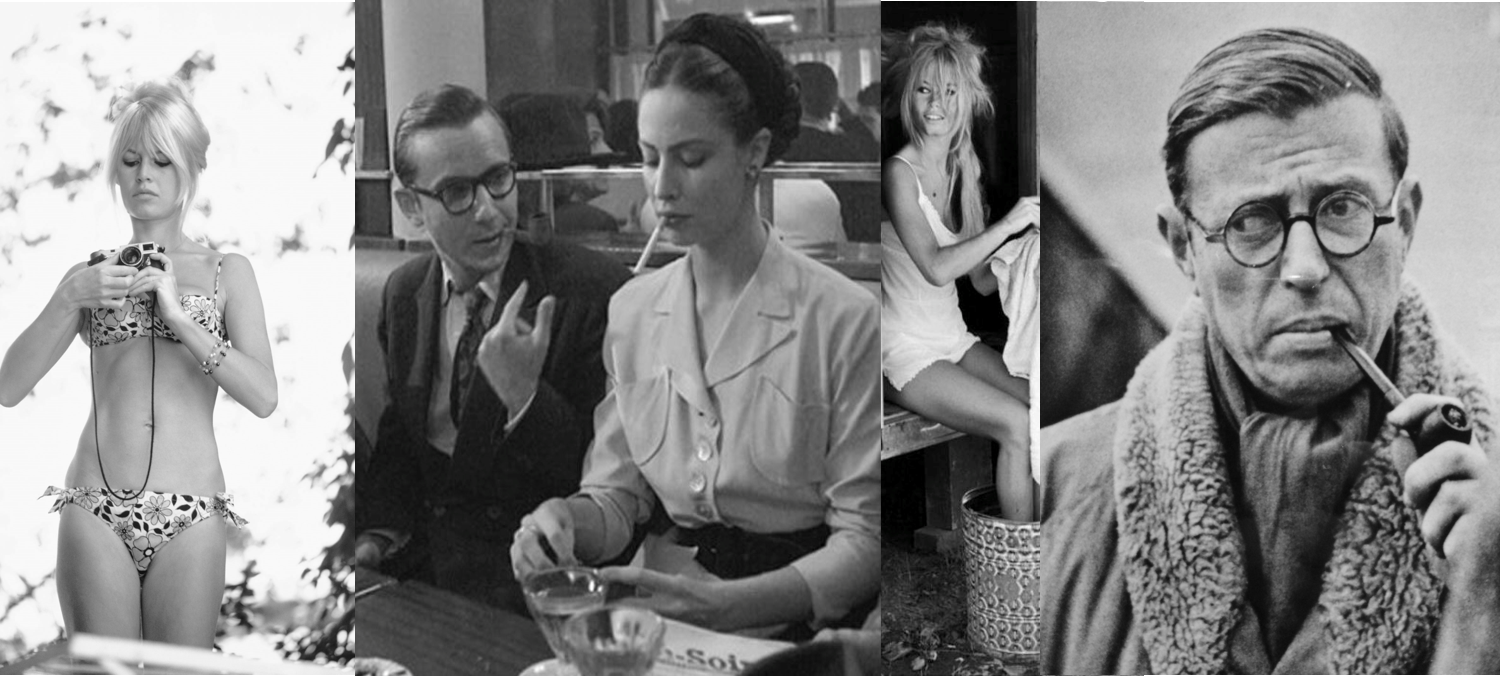 And the stories about your grandparents? Has that affected you in any way?
I am guessing what you are eluding to is the rumor of my mom's side of the family. My mother always told me I had my grandmother's eyes when I was young and would sit on her lap…She was a famous actor in the 50s, and that would come with all kinds of…negative side effects. The rumor goes that my grandfather, who was much older then her got charmed by the social scene outside his intellectual circle, and they had a short-lived affair; the whole thing is pretty sensational and everyone involved denied it – and can't believe my grandmother was progressive enough to overlook the entire thing.

But the truth is simply that my grandparents were a big part of the Parisian thinkers during that period, and continuously around Sartre and Beauvoir and their contemporaries - but at the same time, also had one foot in the film world in St Tropez with Bardot and Alain Delon. At one point, Simone was appointed my God Mother based on their friendship. … I guess the writer in me wants to believe that some of those passions run deep within me. And if I inherited some rather…sexy genes from my grandfather's lover, I am not complaining.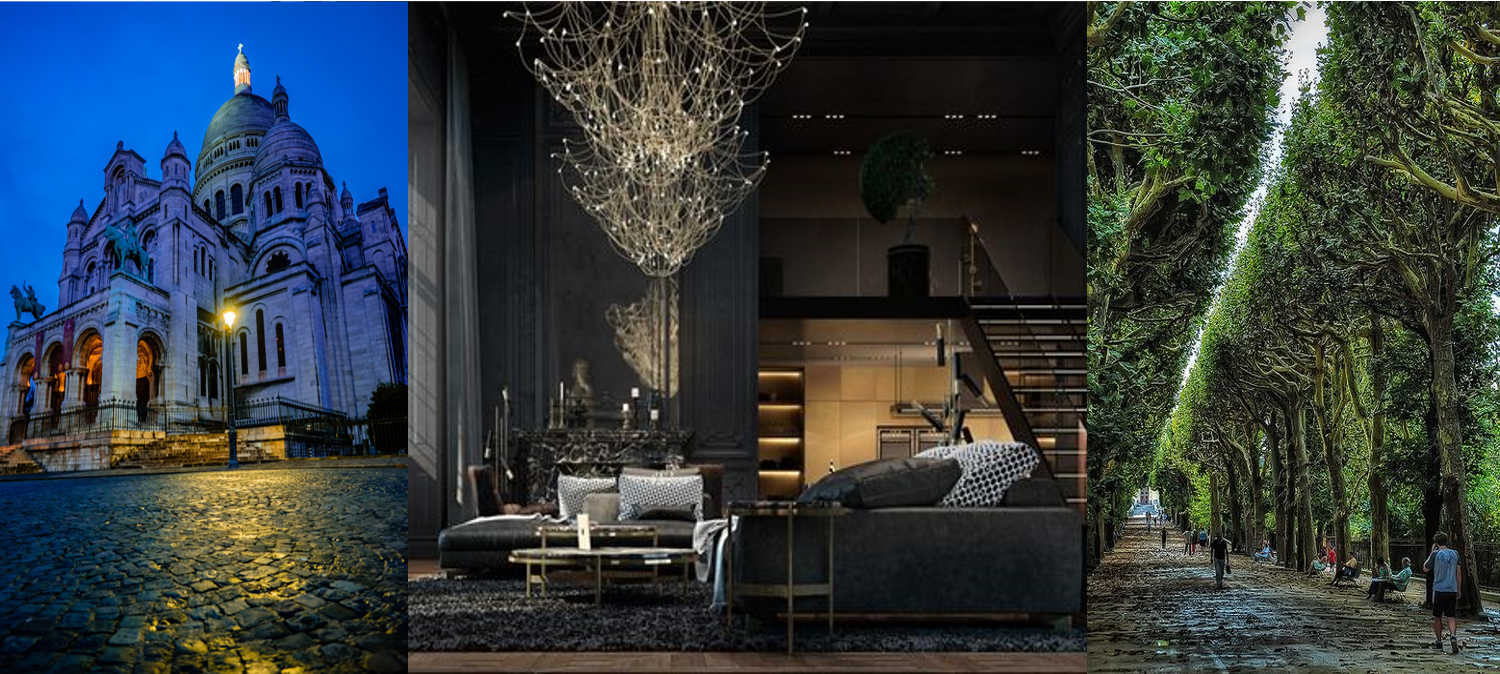 The truth is that no matter where I travel to, Paris will always be my home.



PHOTOS
Character Images by An Le / Eusebio and Christina Sanez de Santamaria / Franck Bohbot / Lia Barrett / William Winrame / Christophe Raynaud de Lage / Ghislain Dussart / Barloga Fine Art Photography / Avignon / Yannick Genty / Iryna Dzhemesiuk / Vitaly Yurov
TAGS
Provence / Sorbonne / Sciences Po / Sacre Coeur / Brigitte Bardot / Jean Paul Sarte / Nicholas Sarkozy / Francois Hollandre / Vortex Mer / Jardin Des Plantes / Saint Paul / Simone De Beauvoir Free Diving / Palais Des Papes / Underwater Treasures / Fracois Hollande / DGSE / Le Monde
January 8 th, 2018