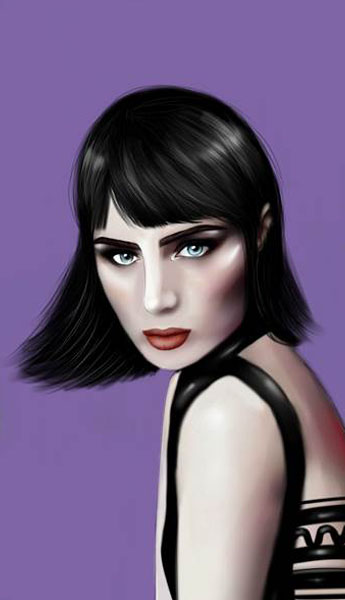 NO. 00OLIVIA WANE FITZGERALD
Billionaire heiress to civil right advocates who died in plane crash when she was 15 – it was days before she was discovered, traumatized from wading in the water and lost in the woods. Greenwich Girl who spent teenage summers training in the ancient technique of Shaolin Wushu alongside Tao in Southern China. Reconnected with Tao during undergrad and co-founded Jespionne.
Inherited parents stake in Bloomberg and serving on board while finishing up at NYU Stern. Recently arrested by homeland security for wiretapping Trump Family members in Russia collusion case – only to later be recruited by Pompeo as special agent for the CIA. Led Occupy Wall Street 16' and active with Black Lives Matter 18'.
Atheist / Liberal / Singer / Supported Bloomberg & Obama / Leans towards casual relationships, usually of the threesome flavor. Can be found on most nights closing out the bar at Beauty & Essex. Arrested in multiple physical altercations – quick tempered /Favorite sports aikido/ Diagnosed with PTSD. Open for reassignment in 2018 post-psych evaluation.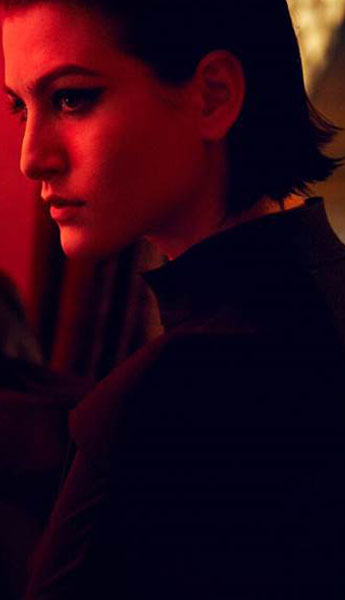 OLIVIA WANE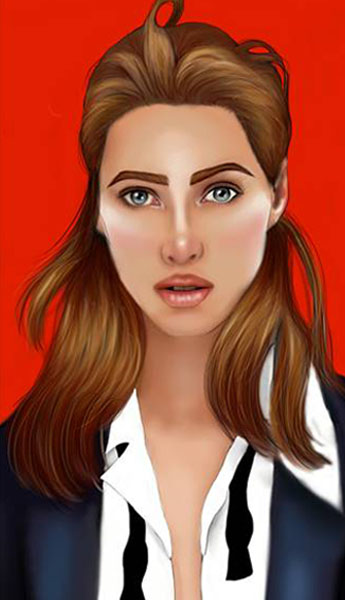 NO. 11EMELIE' ROSE BEAUVOIR
An orphan whose parents were in doctors beyond borders and died in the field (Boka Haram). She was adopted by French Politician and grew up in Provence. Became a deep ocean diver at a young age, and went on to make it to the Olympic swim team.
Joined the French Commando Marine after being unable to find a job during the recession, only to come out of the forces and discover the people she was fighting and saving were now threatening Paris. Attended school at Sorbonne and Sciences Po and is living near Jardin de Luxembourg. Through her guardian's connections she got recruited by the DGSE - her current cover is a journalist at Le Monde.
Agnostic / Liberal / Pilot / Supported Sarkozy & Macron 2018 / Shot two previous lovers during assignment (arm & knee) / Reckless personality/ Skilled sniper. Open for reassignment in 2018 post psych evaluation.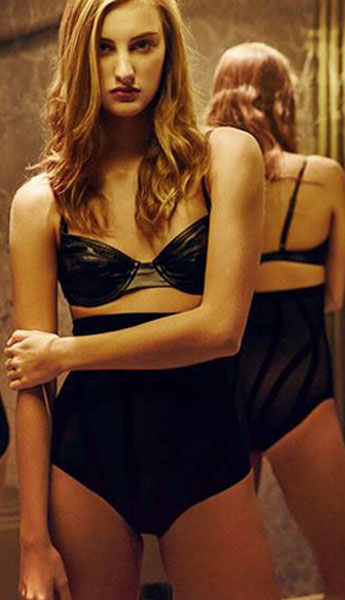 EMELIE' ROSE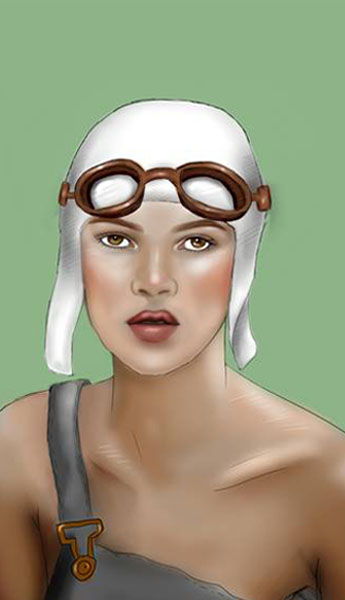 NO. 22KRISTEN RIPLEY EARHART
A Southern girl at heart, Kristen Ripley Earhart (or Kate, for short) always a daredevil heart. Growing up in Savannah, Georgia, she was a mechanic for NASCAR until she finally had a chance to drive--until she lost in Daytona and Indy to a male driver. She worked as a bartender at nights and made money from racing to pay for Yale Law School and Westpoint. She prides herself for being one of the first females to become a Navy Seal after Westpoint and was on the team in the Bin Laden raid
She lives in Miami, but will always be a Georgia girl. She currently works for the CIA and is a weapons expert and mechanic. Previously imprisoned in Tehran for a time because she shot a local agent. She wanted to save her lover since they were charged with conspiracy for telling the US about a terrorist cell. Pak ISI forces were sent to protect and help her cross the border to Lahore.
Bold/ Catholic/ Independent/ Military background/ Supports 2nd Amendment/ Advocate for religious freedoms and strong middle class/ Car lover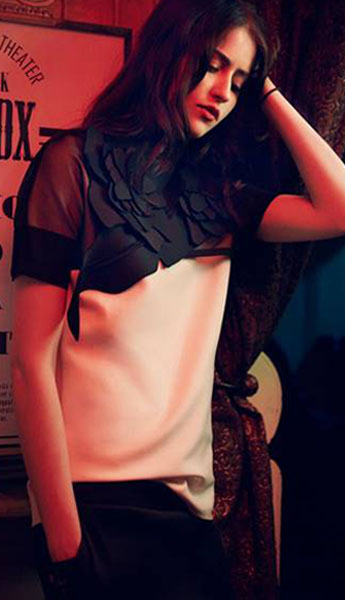 KRISTEN EARHART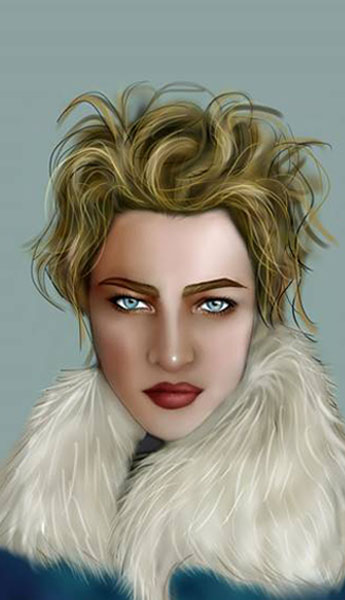 She is an innovative and motivated individual from Schloss Elmau, Germany. Pursued a career as a detective after her parents were murdered in cold blood in their home on Christmas Eve. Studied Global Criminal Law at Groningen. Traveled to India every year as a child, and still enjoys trips to India to visit the temples.
She is an assistant coach and medical advisor for an Olympic team in Munich. When not helping the team, she runs a small medical practice for organic healing. Ingrun is incredibly visual and can envision things before they happen and has a photographic memory.
Protestant/Holistic/Spiritual/Interested in human rights and criminal law/Organic healing/ Indian social policy and culture/Favorite sport: soccer.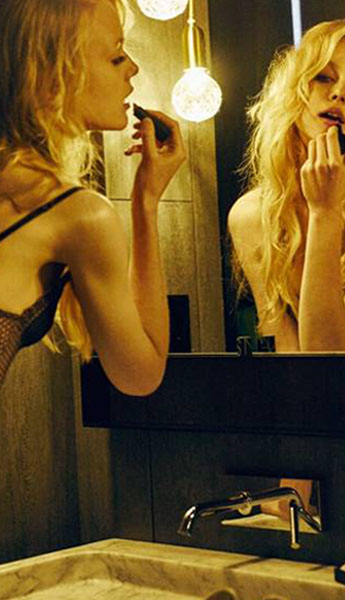 INGRUN VON HOLLMES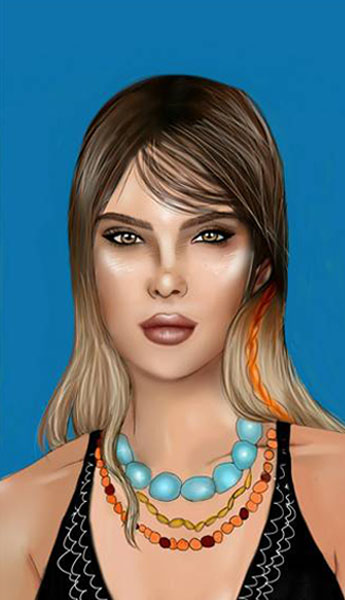 NO. 44ALESSANDRA PERON MARQUEZ
Originally from Bogota, Columbia. She has half Columbian and Argentinean ancestry. Managed to escape to live on the beach and fight for the Amazon. Predominantly focuses on spirituality and defense. Has won many tournaments in surfing and continues to be an avid surfer.
Attended Universidade Federal do Rio de Janeiro, NYU, and National Police Agency in Japan. From the NPA, she was ranked #1 in her class. She is currently a police officer in the Favelas and resides in Rio. She has a passion for food safety and consumption within Latin American nations. She is skilled in precognition.
Spiritual/Wanderlust/Mayan Nagual/supports a crackdown on drugs/interest in green energy, GMO consumption/beach sports/veganism and food safety/snowboarder.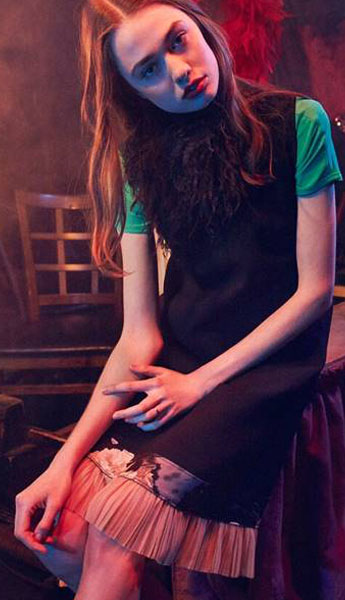 ALESSANDRA PERON MARQUEZ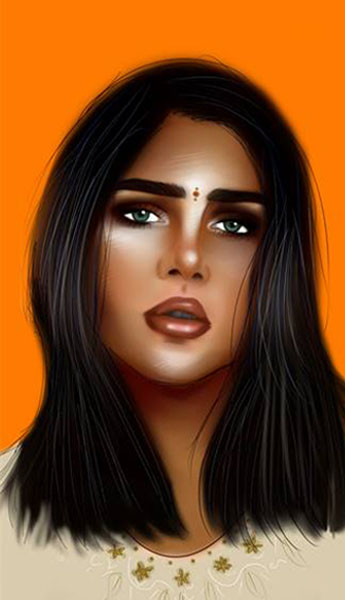 She was born and raised in Kashmir, India. Parents were royalty, but Meena used their fame to help the underprivileged in India. Mainly assisted the minority in Pakistan Kashmir. She ultimately left her family and went to continue her work with the Kashmiris.
She attended Oxford University and Yale Law School. She currently works with the CIA as a backchannel for the ISI of Pakistan and RAW of India. She also works with immigration and migration. Formally, she is the Special Assistant Secretary of State in the U.S. She is considered having heightened senses, such as touch and smell.
Passionate/Spiritual/Homeland Security/ Indian society and culture/civil liberties and rights/ interests in immigration and minority rights/equestrian/cricket team manager.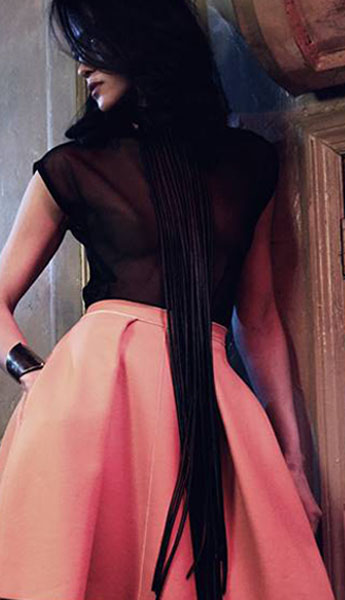 MEENA JEHAN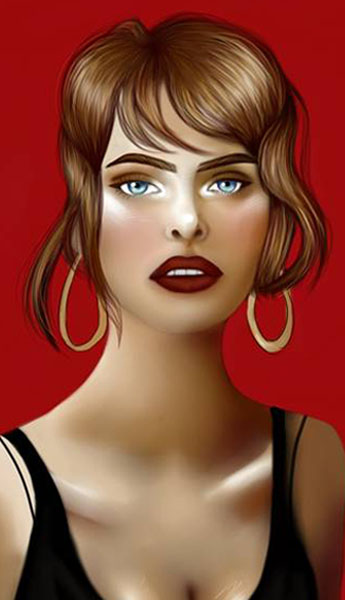 NO. 66SOPHIA ANTONELLA BERNINI
Born in Capri, Italy. Always had a love for fashion and design. The family had to sell its empire losing their wealth. Wanted to be an artist and sculptor at Pininfarina. Would ride her bike to Catholic school because of the long distance from home. Eventually became a skilled cyclist and the first female in the Tour de France and placed 2nd after Lance Armstrong. She was given 1st place following Armstrong's disgrace.
She attended Istituto Marangoni. Currently lives in Rome in da Vinci's old studio. Works for the Italian government as a disguise artist, at Marangoni as a teacher, and at Pininfarina as a designer.
Idealist/ Catholic/ World Economics/ Haute Couture Fashion/ Italian politics/ Food & Tourism/ Designer cars/ Cycling/ Tour de France/ Engineering/ Linguistics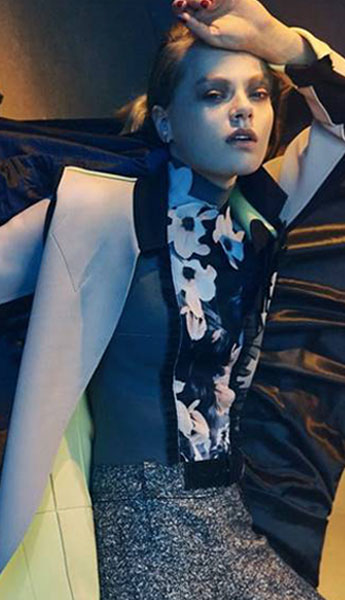 SOPHIA BERNINI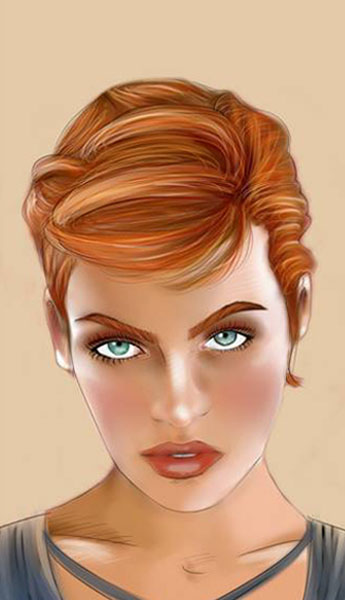 NO. 77ANASTASIA IVA ROMANOV
Born Anastasia Iva Xavier in St. Petersburg, Russia. Grandfather died as an Unknown Soldier in the Russian Revolution. In Siberia, she practiced tennis when her mom went to work at a nuclear plant. Was soon adopted by a British billionaire and his wife who helped her pursue her love for tennis.
She became the youngest qualifier for Wimbledon. Took the money that she saved and attended Stanford University in California. Currently lives in San Francisco and works for Google as an engineer with Larry Page as her mentor. Also works for the MSB and covers most of southeastern Europe and Russia.
Ambitious/ Pacifist/ Cyber security/ Nuclear science/ Innovation and technology/ Tennis/ NASA & space exploration/ UN/ Marxism/ Skilled in telepathy.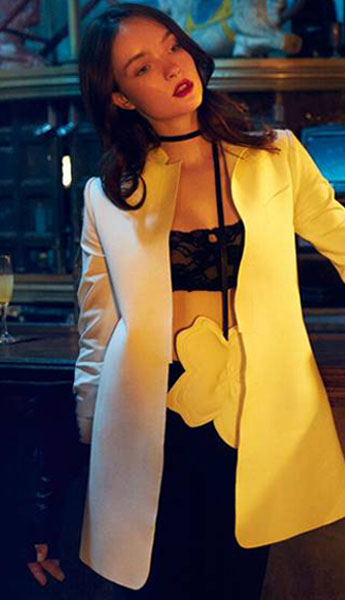 IVA ROMANOV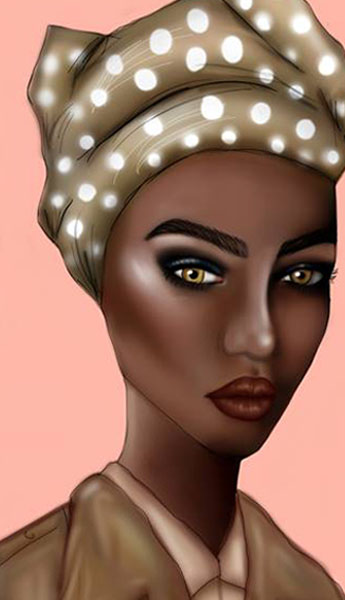 NO. 88TOPAZ JONEZ GOODALL
From Johannesburg. Topaz always had a passion for finding things, looking for artifacts. She is the granddaughter of Ernest Hemingway. Mother and father were murdered in the Rwandan genocide. Was able to attend Oxford University. Studied archeology, and literature.
Currently based in Johannesburg. Works for UNICEF and the Goldin Institute by day, the South African State Security Agency as a cover. Areas of focus include much of northern Africa, South Africa, and Spain. She enjoys writing and oral poetry. Also performs palm readings and does marathons.
Spiritual/ Avid reader/ Healer/ Focus on North Africa/ Historian/ Archeology/ Animal rights/ Women's rights/ Passionate about animals/ Children's rights/ Has X-Ray vision/ Historian/ Cross country runner.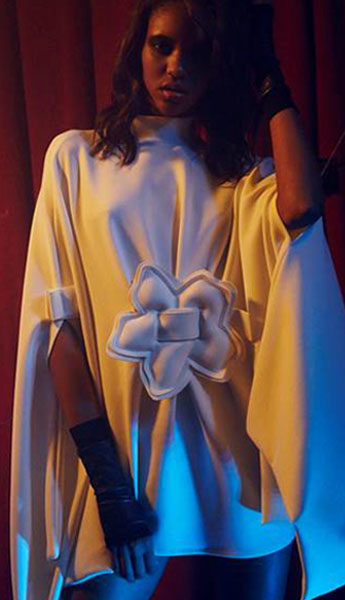 TOPAZ JONEZ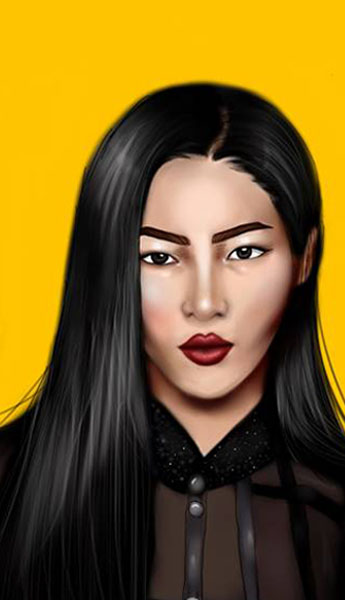 Born in Zhangjiajie, China to wealthy business parents. She is the grandchild of Tony Leung Chiu Wai. Attended the Wharton School of Business at the University of Pennsylvania before returning home. The family business was run by her father and brother, who were known for being corrupt. After they were arrested, Tao became the lone business leader. She managed to save her family business, as well as its reputation.
To cope with her family's corrupt past, Tao learned martial arts from Grandmaster in the Wandoo Mountains. Tao also took up painting and does so frequently. Currently lives in Hong Kong, where she runs the now-successful family business. Formerly worked for the Goldman Sachs, now works for China's Ministry of State Security (MSS). Has a passion for getting children out of gangs.
Adaptable/ Unaffiliated/ Private Equity/ Business/ Wall Street/ Stock Market/ Youth Support and Education/ Ancient Practices and Healing/ Ivy Leagues/ laissez-faire economics/ attention to gang-related activities/ Fencing/ Talent in art forgery/ Skilled in martial-arts.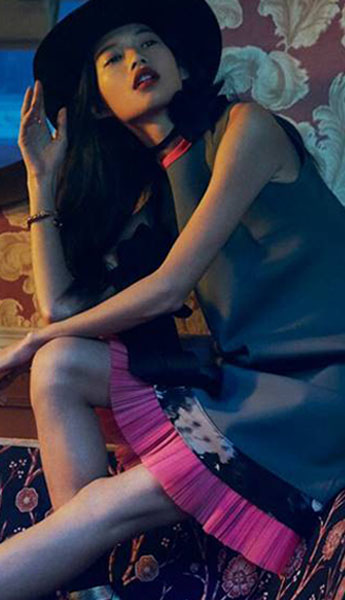 TAO CROWN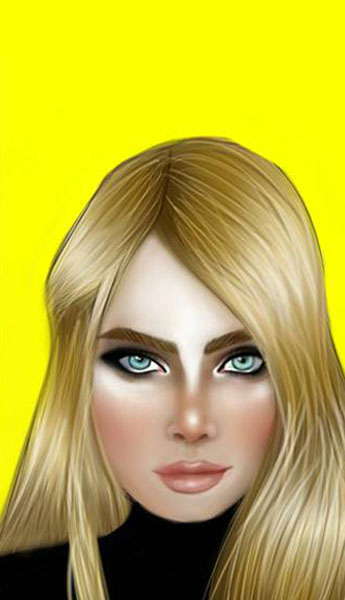 NO. 1111LINN BJORK BORGSDOTTIR
Born in Akureyri, Iceland. She is a descendant of Vikings. Always loved working with technology and the World Wide Web. She became interested from an early age in the creation of complex codes and app design. Attended Uppsala University, and MIT in the U.S. Became a coder for Apple as a day job; works for the SSE in Sweden. The British government has her on retainer as a cybersecurity expert because of her expert hacking skills.
Is a DJ in her free time. She enjoys traveling to popular music festivals such as Burning Man and Coachella. Also, has a keen interest in renewable energy and cleaning the oceans.
Innovative/ Protestant/ Safe Internet/ Cyber security/ Google/ STEM/ Social media access/ Artificial Intelligence/ renewable resources. Skilled illusionist/ Sails and ice fishes.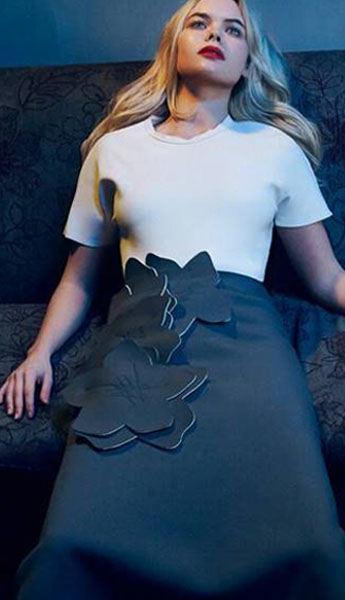 LINN BJORK
| NO. | ALIAS | PROFESSION | AGENCY | COVER | SPORT | EDUCATION | SKILL | TRAINING | ORINGIN / RESIDENCE |
| --- | --- | --- | --- | --- | --- | --- | --- | --- | --- |
| 1122 | NAPOLEON | A PROFESSOR | M16 | BOEING | BOXING | LSE / EATON | SNIPER | INTERROGATION | OXFORDSHIRE / LONDON |
| 00 | LIV | A BILLIONAIRE | CIA / J11 | BLOOMBERG | GIANTS / KNICKS | RISD / NYU | NINJA / SINGER | SHAOLIN WUSHU | GREENWICH / BROOKLYN |
| 11 | LEA' | A JOURNALIST | DGSE | LE MONDE | DIVER | SCIENCES PO | PILOT | COMMANDO MARINE | AIX PROVENCE / PARIS |
| 22 | RIPLEY | A BARTENDER | FBI | FAENA / JAG CORE | NASCAR / NBA | WEST POINT | FIGHTER PILOT | NAVY SEAL | SAVANNAH / MIAMI |
| 33 | INGRUN | A COACH | EUROPOL | BAYERN MUNCHEN | SOCCER | UNIV GRONIGEN | PHOTO MEMORY | FORENCSICS | BAVARIA / ELMAU |
| 44 | ALE' | A COP | DEA / ABIN | RIO PD | SURFER | UNIV FED RIO | PRECOGNITION | RIO PD | BOGOTA / FLORINAPOLIS / RIO |
| 55 | MAYA | AN IDEALIST | RAW/ IS1 | SECRETARY OF STATE | EQUESTRIAN | YALE | ENHANCED SENSES | KASHMIR MILITIA | KASHMIR / DUBAI |
| 66 | SOPHIE | A CHEF | AISE | PINFARINA / FERRARI | CYCLIST | BOCCONI | MASTER DISGUISE | SYMBOLOGY | RAVELLO / ROMA |
| 77 | IVA | A SCIENTIST | MSB | LOCKHEAD MARTIN | TENNIS | STANFORD | TELEPATHY | NASA SCIENTIST | ST PETERSBURG / PALO ALTO |
| 88 | TOPIEE | AN ARCHEOLOGIIST | SSA | MUSEUM OF NH | RUNNING | OXFORD | LEVITATION | ARCHEOLOGY | BOTSWANA /JOHANESBERG |
| 99 | TAO | A TRADER | MSS / J11 | KKR / GOLDMAN | GOLF / PING PONG | WHARTON | ANCIENT HEALING | SHAOLIN WUSHU | ZHANGJIAJIE / HONG KONG |
| 111 | LINN | A HACKER / DJ | MUST | GOOGLE / FB | SAILOR | UPPSALA | ILLUSIIONIST | DARK WEB HACKER | AKUREYRI / STOCKHOLM |
| 1122 | NAPOLEON | A PROFESSOR | M16 | BOEING | BOXING | LSE / EATON | SNIPER | INTERROGATION | OXFORDSHIRE / LONDON |
| | | | | | | | | | |