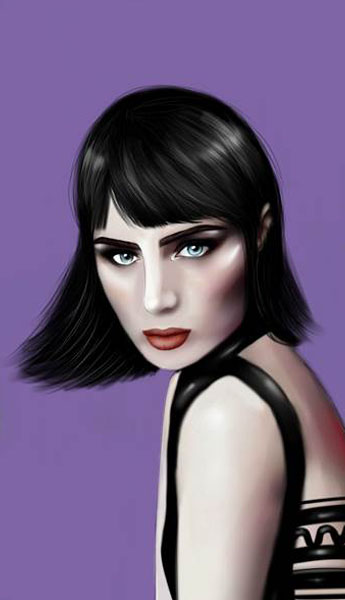 NO. 00OLIVIA WANE FITZGERALD
Billionaire heiress to civil right advocates who died in plane crash when she was 15 – it was days before she was discovered, traumatized from wading in the water and lost in the woods. Greenwich Girl who spent teenage summers training in the ancient technique of Shaolin Wushu alongside Tao in Southern China. Reconnected with Tao during undergrad and co-founded Jespionne.
Inherited parents stake in Bloomberg and serving on board while finishing up at NYU Stern. Recently arrested by homeland security for wiretapping Trump Family members in Russia collusion case – only to later be recruited by Pompeo as special agent for the CIA. Led Occupy Wall Street 16' and active with Black Lives Matter 18'.
Atheist / Liberal / Singer / Supported Bloomberg & Obama / Leans towards casual relationships, usually of the threesome flavor. Can be found on most nights closing out the bar at Beauty & Essex. Arrested in multiple physical altercations – quick tempered /Favorite sports aikido/ Diagnosed with PTSD. Open for reassignment in 2018 post-psych evaluation.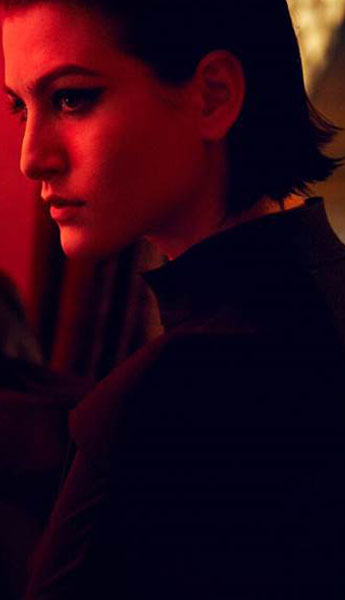 OLIVIA WANE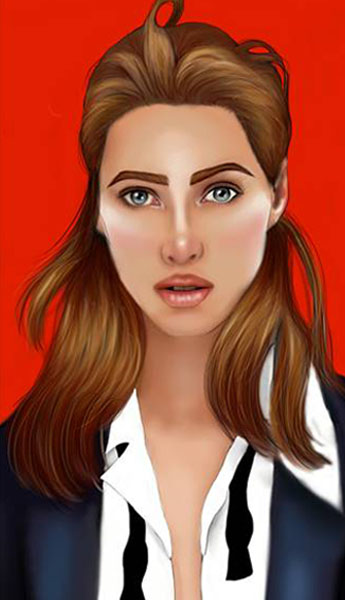 NO. 11EMELIE' ROSE BEAUVOIR
Born in Savannah, Georgia. Comes from a long line of military heroes. Her grandfather was a fighter pilot in the Vietnam War, continuing to fly UT spy planes during the Cold War until his plane was shot down in 1960. Father did three tours in Afghanistan as a sniper and Navy Seal. Unexpectedly died on a classified mission during the Gulf War. Denied burial in Arlington Cemetery. Kristen set her sights on becoming a lawyer to protect rights of people like her father.
From 16-18, Kristen worked as a mechanic for one of her father's friends. A veteran gone NASCAR pro. She had opportunity to race in Daytona, but did not make the qualifyiers. Started at the Naval Academy in Annapolis, MD at 18. After two years spent the summer at Yale, where she met Meena Jehan. Finished top of her class at 21. Accepted to Notre Dame, but declined to spend time partying in Miami. Eventually joined the Fighter Academy in Florida, where she excelled as a naval aviator. Post-graduation from the Fighter Academy, she spent time in Afghanistan as a Navy Seal. A frogman on a secret raid, where she received valuable intel that led to her recruitment by the CIA. She currently attends Yale Law School.
Fiscal Republican.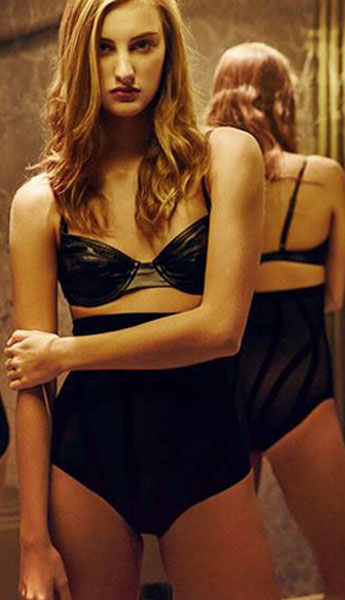 EMELIE' ROSE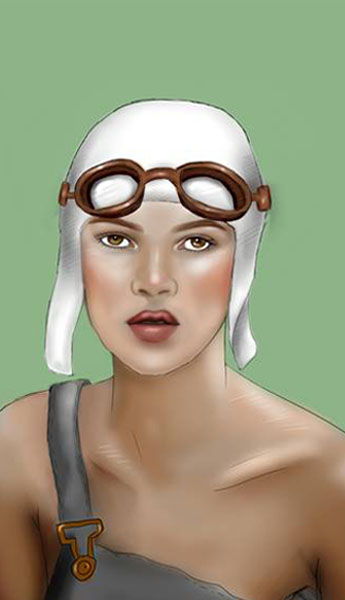 NO. 22KRISTEN RIPLEY EARHART
A Southern girl at heart, Kristen Ripley Earhart (or Kate, for short) always a daredevil heart. Growing up in Savannah, Georgia, she was a mechanic for NASCAR until she finally had a chance to drive--until she lost in Daytona and Indy to a male driver. She worked as a bartender at nights and made money from racing to pay for Yale Law School and Westpoint. She prides herself for being one of the first females to become a Navy Seal after Westpoint and was on the team in the Bin Laden raid
She lives in Miami, but will always be a Georgia girl. She currently works for the CIA and is a weapons expert and mechanic. Previously imprisoned in Tehran for a time because she shot a local agent. She wanted to save her lover since they were charged with conspiracy for telling the US about a terrorist cell. Pak ISI forces were sent to protect and help her cross the border to Lahore.
Bold/ Catholic/ Independent/ Military background/ Supports 2nd Amendment/ Advocate for religious freedoms and strong middle class/ Car lover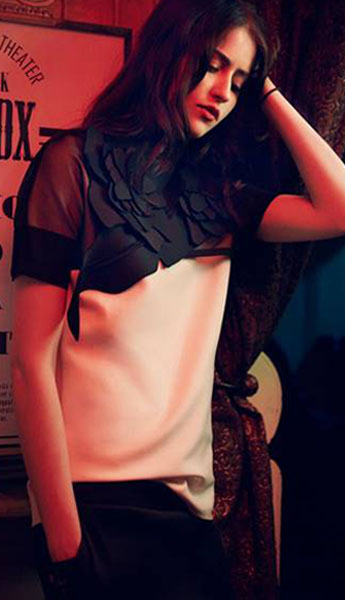 KRISTEN EARHART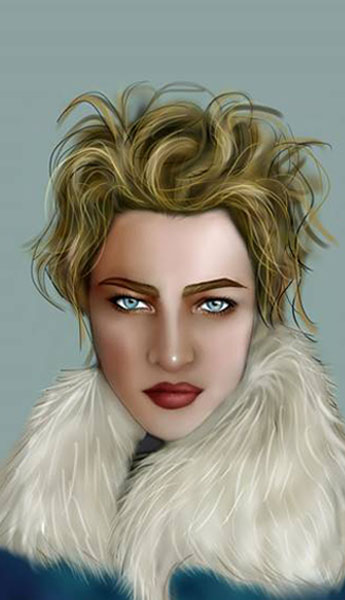 Born February 27, 1995 in Schloss Elmau, Germany. Daughter of adventurist parents, Edna and Olaf Von Hollmes, and granddaughter of friends to the stars. Her grandfather was a close personal friend to football legend, Franz Beckenbauer, and her grandmother was a doctor who treated German movie stars in the 1950s. Also a close friend of Marlene Dietrich until they both passed in the 90s. Her and her family traveled and engaged in sports together. She adopted mountain climbing at the age of 20.
Became friends with Meena Jehan in Gilgit. They both were equestrians. Meena introduced Ingrun to Buddhism, Jainism, and Sufism. The girls parted ways at 14.
Parents murdered by two thieves on Christmas Eve of Ingrun's 15th year. Watched her mother die in front of her and saw her father blamed for the crime. The tragedy lead her to study forensics. Her uncle became her legal guardian. At 18 Ingrun started her undergraduate work in forensics at the University of Groningen, where she continued in her graduate studies and earned the highest honors in the department. Post-graduation, she has become a forensics expert for Europol.
Spiritual coach. Expert in Buddhism, Jainism, and Sufism (currently a practicing Buddhist).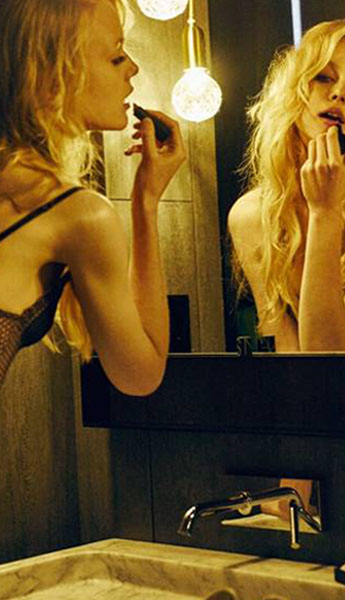 INGRUN VON HOLLMES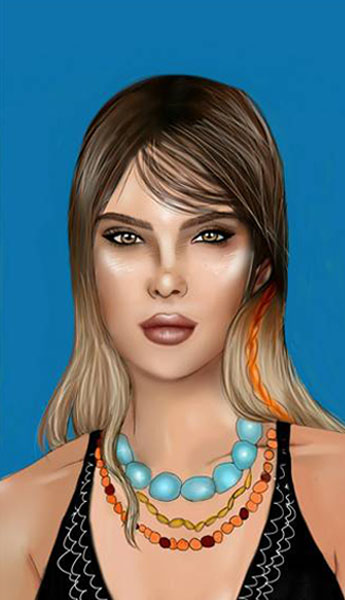 NO. 44ALESSANDRA PERON MARQUEZ
Mother born out of grandfather's affair with Argentinian royalty. Grandfather raised her mother alone. He was a partner of drug lord Pablo Escobar. When Alle was four her mother escaped with her to Brazil, where she took a housekeeping job for an abusive family. She later fell to sudden illness.
Alle served the family from 4-8 years old, until she escaped while on a trip in Rio. Joined a group of abandoned children and spent time living on the streets as a beggar. Witnessed violent acts by gangs. Discovered natural talent for surfing while working selling food to beach patrons. Entered her first competition at 14 years old. Continued on a successful 2-year surfing tour. Returned to Rio following the tour to take off on a South American road trip with a friend to save him from the gangs in the local favellas.
On their return, a friend was arrested on a trumped up charge. Following the events, she joined the police academy for Rio PD in Japan.
Lost childhood friend to gang violence at 12. Road trip diary published.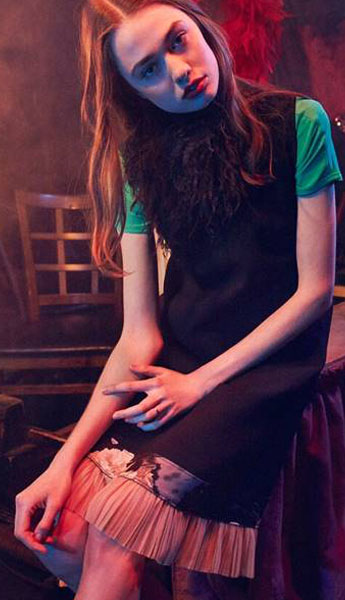 ALESSANDRA PERON MARQUEZ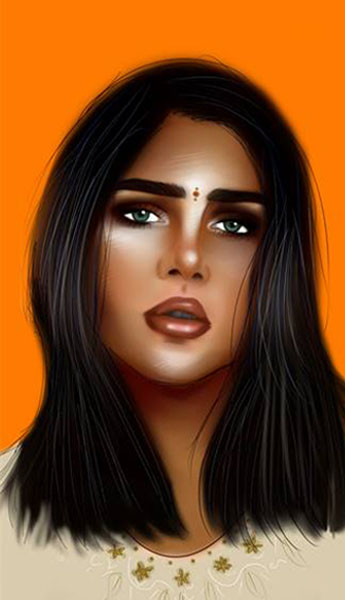 Born June 7, 1995 in Kashmir, India. Step-granddaughter of Queen Elizabeth. Brother's name Alec. Lost at 5 years old when she boarded the train to the wrong town, where she was taken into a mafia ring that exploited homeless children. Escaped with friend, Lala, at 10 years old.
Returned to Kashmir to find her family was killed in a raid. Inherited her family's wealth, including a cricket team and stable. Grew a love for horseback riding. Eventually became a professional equestrian.
Undergraduate education: Oxford University. Yale Law School, international law. Worked as "assistant to the secretary of state" (John Kerry) while working as double agent between ISI and RAW. Reported to the CIA regarding South Asian affairs.
Sufi Muslim. Passion for pro bono law & civil rights advocacy. Currently working for the CIA. Living in Dubai. Childhood friend of Ingrun Von Hollmes from when Ingrun's family would come Mountain Climbing at K2. College friend of Kristen Earhart from Yale.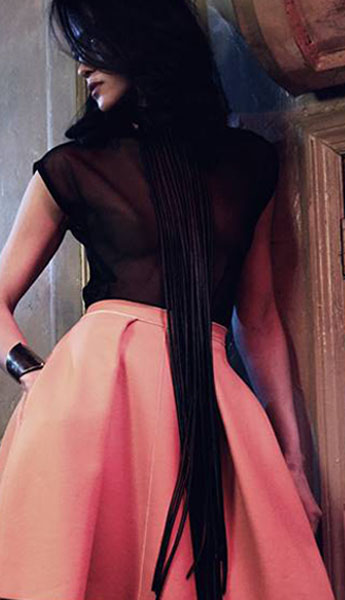 MEENA JEHAN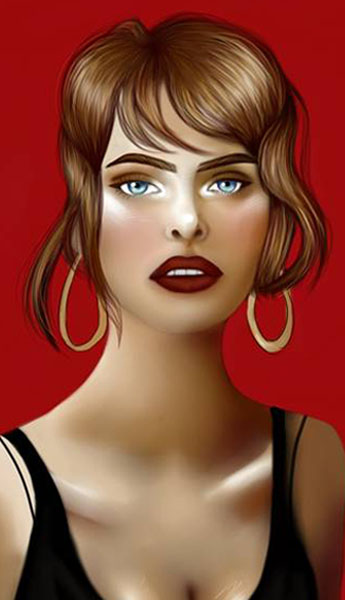 NO. 66SOPHIA ANTONELLA BERNINI
Originally from Capri, Italy. Grew up on Amalfi Coast. Grandfather was a highly successful auto manufacturer (1940s). Business overtaken by Italian government in wake of Mussolini government and produced Jeeps and weaponry during WWII. Grandfather kept is integrity and walked away from the business and lost family fortune. Father developed interest in sketching car models, traditional styles for Pininfarina. Parents died in car accident, test driving a concept car, lost control and crashed over cliffs. Died on impact. Went to live with extended family in Northern Italy.
Attended Catholic private school, secondary education. Discovered talents for numerology, anagrams, linguistics, and cooking. Became long distance cyclist. Competed in an Italian tour at 16. Won Tour De France at 18, youngest woman to hold the title.
Recruited by AISE post-secondary school graduation. Sent to an Italian design school by Pininfarina family. Upon completion of her undergraduate studies she was given an internship at Pininfarina, drawing concept cars.
Catholic. Fond of the Pope. Five-star chef. Wine connoisseur. Enjoys Opera at La Scala and visits to the theatre. Accredits racing abilities to numerological talents and breathing exercises.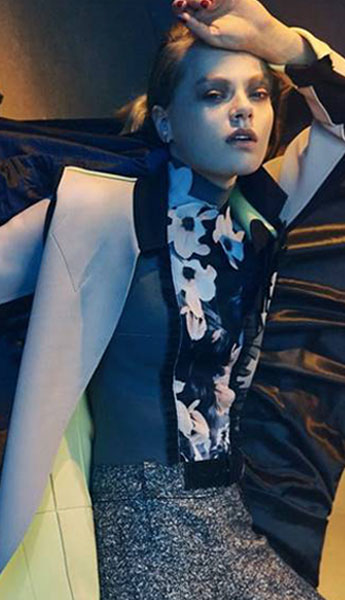 SOPHIA BERNINI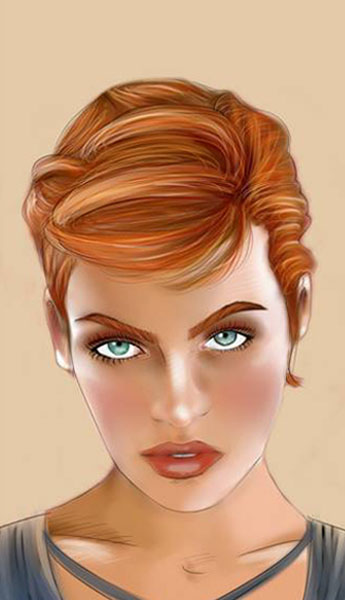 NO. 77ANASTASIA IVA XAVIER
Of Mexican and Russian descent. Great-grandmother a Mexican contemporary to a known artist, who her great-grandfather, a Russian Marxist, whom she was known to have an affair with. Out of the affair, her grandmother was conceived. Her great-grandfather was killed in a brutal attack for writing a new, Marxist constitution with another politician. He died as the Unknown Soldier. Grandmother taken to Siberia. Mother born a prisoner, talented with numbers and technology.
Iva inherited this talent. Her mother negotiated with a missile site programmer to help Iva escape in exchange for her programming talents. Mother was shot by guards at the prison.
Adopted by billionaire and his wife. Relocated to London where she attended top schools (including Wycombe Abbey for high school later in life). Didn't speak for months following her adoption, until Wimbledon match. Natural talent for tennis. Prodigy at 15. Won first Wimbledon match at 16.
Post high school graduation, recruited by Russian Secret Service in place of returning to prison. Undergraduate education: Stanford University, engineering. Interned at Google under mentorship of Sergey Brin.
Acquired a strange sense to permeate minds, as post effects from nuclear power plant leak.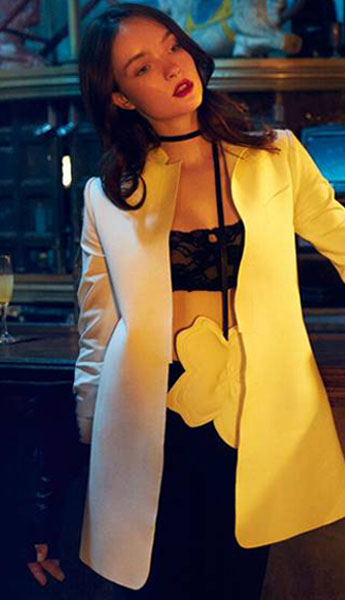 IVA XAVIER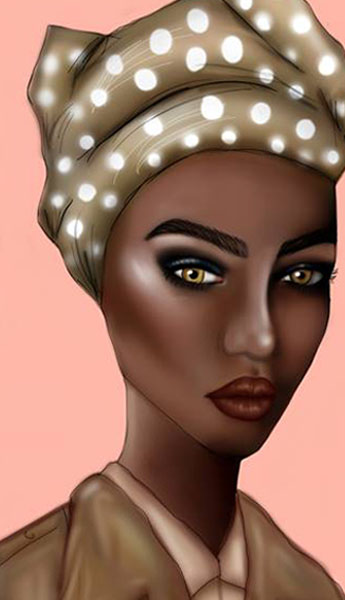 NO. 88TOPAZ JONEZ GOODALL
From Johannesburg, Africa. Privileged family. Grandfather travelled with Ernest Hemmingway. Parents close friends with the President of the country. Family became Tutsi hostage under the military regime. Family attempted escape, but were caught and brutally murdered (Rwandan Genocide, 2004), Topaz escaped into the jungle.
Willingly stayed in the jungle. Built bonds with animals (domesticated them as pets and to ride). Violently retaliated against poachers in the night, setting fire to camps. Man from the Wildlife Federation discovered her. They colluded to rid the environment of poachers, until Topaz was shot. During her stay in the hospital, the mention of her father's name prompted the man from the Federation to reveal her grandparents had been searching for her. Upon her return home: inherited money and property in South Africa from parents, discovered step-sister was kidnapped in Boca Haram while volunteering with doctors.
Studied archeology and literature at Oxford University. Intern at British Museum of Natural History. Works with Wildlife Federation.
Self-sufficient Archeologist in training. Passion for wildlife & artifact preservations. Created intricate system for warning wild animals of hunters. Came in second in London Marathon.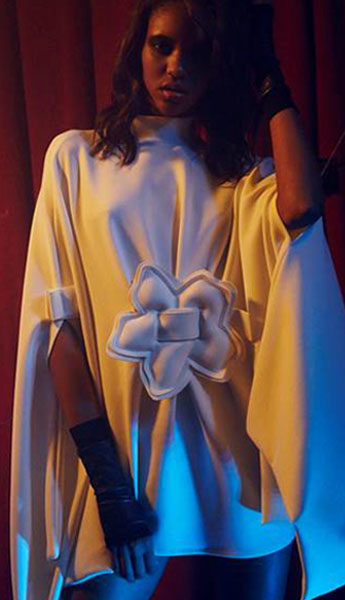 TOPAZ JONEZ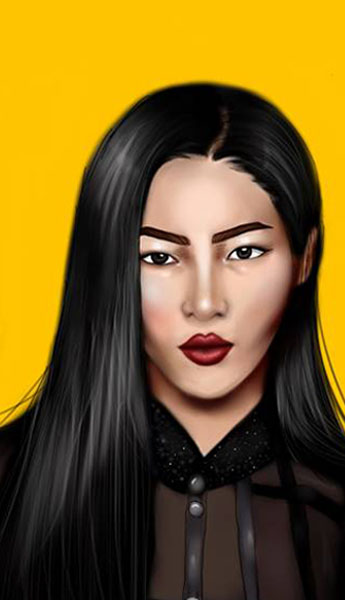 Born June 10, 1995 in Zhangjiajie, a city in the Hunan province of China. Grandparents in influential social circles. Grandfather, Zing Zao Crown, famous film star 1950-1975. Father, Chin-Te Crown built equity fund "Crown Company."
Parents divorced when she was 10. Mother moved to southern China. Father remained in Hong Kong, where the court ordered her to live. Father remarried 1 year later. Step-brother sexually abused her. Removed from father's home and moved in with her mother (2008-2015). Crown Company discovered to be front for embezzlement and fraud in 2007. Father went to trial 2013-2014. Found guilty. Family became outcasts. Father indicted and sentenced to 45 years in 2015. Left Tao the business and remainder of his fortune.
Undergraduate and graduate studies at the University of Pennsylvania, the Wharton School. Co-founded JESPIONNE with trust inherited from her father.
Martial artist. Trained with Jet Li. Childhood friend of Olivia Wane Fitzgerald. Sword fighter. Painter. Talented forger (never convicted). Survivor of 2012 Montauban shooting in Paris.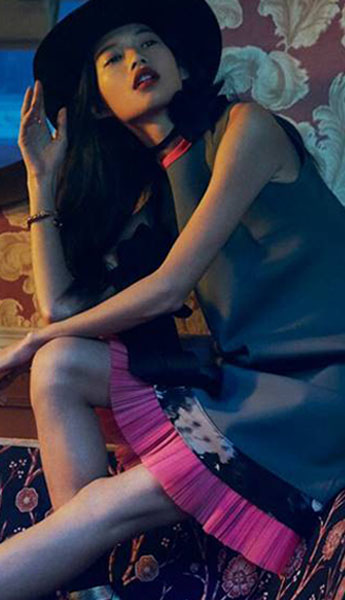 TAO CROWN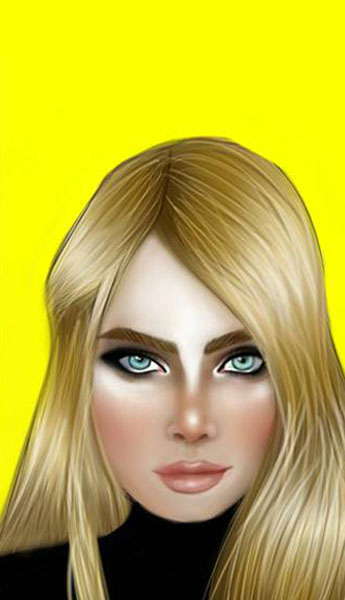 NO. 1111LINN BJORK BORGSDOTTIR
Icelandic Native. Her mother was a singer from Akureyri, Iceland, her father a partygoer and sound technician from Stockholm, Sweden. They met at the annual Way Out West Music Festival in Gothenburg. They were never married. In her early childhood, Linn took up ice fishing and sailing. When she was 6 years old Linn's father disappeared. Her mother fell into a depression until she overdosed at Glastonbury Music Festival for Linn to find her. Linn was 14.
Following her mother's death, Linn took off to Copenhagen to find her father. She never found him. Lost her childhood best friend when he was deployed upon word of weapons of mass destruction in Iraq. Later found out that wasn't the case. She took up DJing at local nightclubs and was introduced to the underground scene in Sweden. A talented coder, hackers recruited her to break into global sites. Broke into the British Parliament's computer systems and leaked Tony Blair's records to the public. Spent six months in jail until she negotiated her way out.
Recruited by MUST at 17. Undergraduate education: Uppsala University. Graduate school: MIT. On retainer with the British Government as a cybersecurity expert since the Parliament hacking incident.
Passionate about ocean preservation.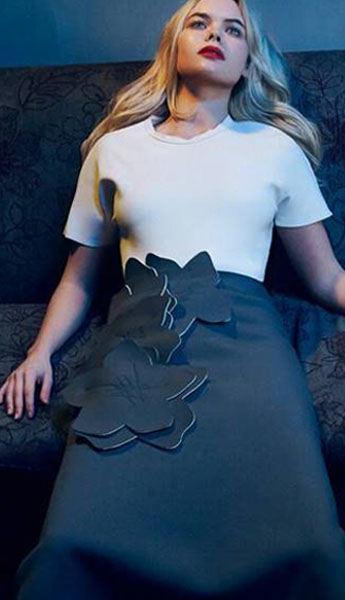 LINN BJORK
| NO. | ALIAS | PROFESSION | AGENCY | COVER | SPORT | EDUCATION | SKILL | TRAINING | ORINGIN / RESIDENCE |
| --- | --- | --- | --- | --- | --- | --- | --- | --- | --- |
| 1122 | NAPOLEON | A PROFESSOR | M16 | BOEING | BOXING | LSE / EATON | SNIPER | INTERROGATION | OXFORDSHIRE / LONDON |
| 00 | LIV | A BILLIONAIRE | CIA / J11 | BLOOMBERG | GIANTS / KNICKS | RISD / NYU | NINJA / SINGER | SHAOLIN WUSHU | GREENWICH / BROOKLYN |
| 11 | LEA' | A JOURNALIST | DGSE | LE MONDE | DIVER | SCIENCES PO | PILOT | COMMANDO MARINE | AIX PROVENCE / PARIS |
| 22 | RIPLEY | A BARTENDER | FBI | FAENA / JAG CORE | NASCAR / NBA | WEST POINT | FIGHTER PILOT | NAVY SEAL | SAVANNAH / MIAMI |
| 33 | INGRUN | A COACH | EUROPOL | BAYERN MUNCHEN | SOCCER | UNIV GRONIGEN | PHOTO MEMORY | FORENCSICS | BAVARIA / ELMAU |
| 44 | ALE' | A COP | DEA / ABIN | RIO PD | SURFER | UNIV FED RIO | PRECOGNITION | RIO PD | BOGOTA / FLORINAPOLIS / RIO |
| 55 | MAYA | AN IDEALIST | RAW/ IS1 | SECRETARY OF STATE | EQUESTRIAN | YALE | ENHANCED SENSES | KASHMIR MILITIA | KASHMIR / DUBAI |
| 66 | SOPHIE | A CHEF | AISE | PINFARINA / FERRARI | CYCLIST | BOCCONI | MASTER DISGUISE | SYMBOLOGY | RAVELLO / ROMA |
| 77 | IVA | A SCIENTIST | MSB | LOCKHEAD MARTIN | TENNIS | STANFORD | TELEPATHY | NASA SCIENTIST | ST PETERSBURG / PALO ALTO |
| 88 | TOPIEE | AN ARCHEOLOGIIST | SSA | MUSEUM OF NH | RUNNING | OXFORD | LEVITATION | ARCHEOLOGY | BOTSWANA /JOHANESBERG |
| 99 | TAO | A TRADER | MSS / J11 | KKR / GOLDMAN | GOLF / PING PONG | WHARTON | ANCIENT HEALING | SHAOLIN WUSHU | ZHANGJIAJIE / HONG KONG |
| 111 | LINN | A HACKER / DJ | MUST | GOOGLE / FB | SAILOR | UPPSALA | ILLUSIIONIST | DARK WEB HACKER | AKUREYRI / STOCKHOLM |
| 1122 | NAPOLEON | A PROFESSOR | M16 | BOEING | BOXING | LSE / EATON | SNIPER | INTERROGATION | OXFORDSHIRE / LONDON |
| | | | | | | | | | |